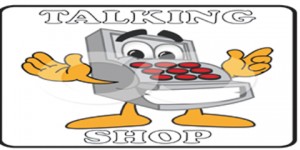 PICK n Pay in Ndola, has done a commendable job to package most of their grocery products on display in different quantities.
This has obviously made it easier for the customer to buy certain products according to specifications and the amount of money that they have.
Products like orange juice and butter among others are being sold in smaller, larger quantities and this gives the customer a variety of choice.
+++
HALAAL Take-way located on Freedom Way in the Lusaka Central Business District sells reasonably affordable Egg rolls compared to other outlets in town.
Because of this, the outlet is attracting a huge number of customers especially during lunch time.
But just a piece of advice to the outlet- while management is overwhelmed by the large clientele, staff should make sure that the food is thoroughly cooked to continue attracting customers.
+++
STILL in Lusaka, the Zambeef shop located on Freedom Way is attracting a lot of customers due to lower prices to wheat products such as bread flour.
For instance, a 25 Kilogramme bag of wheat flour is fetching K100, with a 10Kg package going at K39 while, a 5 Kg bag is costing K21 which is quite reasonable compared to other outlets in the city.
Other outlets in the country, should emulate Zambeef so that all such products are uniformly priced.