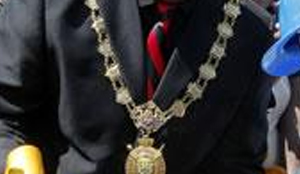 MAYORAL elections always come with lots of excitement, especially for participating individuals or parties.
However, deep reflection and positive action should follow, for those fortunate enough to be chosen to serve the cities and towns as mayor or council chairperson.
Election victories are not an end in themselves but the beginning of what is supposed to be a distinguished service to the public through various council-driven programmes.
Unfortunately, councils and more specifically councillors, have in the past been embroiled in unpleasant scandals, ranging from illegal plots allocation, to the misapplication of constituency development funds.
While councillors are supposed to be policy makers, their reputation has over the years been in the spotlight for all the wrong reasons.
It is no wonder that as councils across the country conduct elections for mayors, chairpersons, and their deputies, many people have taken to both social and mainstream media to express their displeasure over the inadequacies of some of the candidates and their abilities to effectively lead councils.
Some citizens have wondered how some mayoral candidates hope to be successful mayors when they have miserably failed the electorate in their respective wards, with regard to effective representation of their plight.
It is with this in mind that those elected to the mayoral office should step up to the plate and show leadership that drives councils to eventually be an effective institutions that residents can rely on.
The Local Government Act specifies that councillors should take an active part in reviewing matters before their council and debating issues.
And in councils' decision-making processes, councillors should review the objectives and polices of the local authorities to ensure that they are appropriate.
Councillors should also review councils' resource allocation, expenditure,  activities, efficiency and service delivery effectiveness, among others.
Councillors play a very important policy-making role, requiring the identification of community needs, setting objectives to meet those needs, establishing priorities between competing demands and allocating resources.
Though councils no longer deal with provision of water and sewerage services, they still handle garbage collection, act as agents for the Ministry of Lands in the allocation of land for residential and commercial purposes.
They also have to look at repair and maintenance of roads, as well as street lighting.
Given that councils no longer earn income from residential units which were sold to sitting tenants, some of them struggle to generate extra revenue other than the Government grants which they receive but are inadequate.
However, some councils, especially those on the Copperbelt and in North-Western Province earn more revenue from mining firms and this makes up the bulk of their budgets.
The new mayors and their councillors, therefore, have a task to come up with innovative plans and strategies that will provide the direction for the ongoing management and operation of council activities.
They should be reminded that the implementation of the plans and management and administration of council affairs is the responsibility of the chief executive officers, in this case the town clerks or council secretaries and their staff.