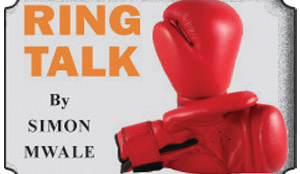 AS eight-division icon Manny Pacquiao, 62-55 (KO 38)-5 (KO 3)-2 steps into the ring to try to wrestle back the World Boxing Organisation (WBO) title he lost controversially to Timothy "The Desert Storm" Bradley, (31-0 (KO 12) two years ago, the lingering question in the minds of many a pundit is what has changed?
Put differently, the question many are asking is whether Pacquiao is in decline following back-to-back defeats to Bradley and Mexican banger Juan Manuel Marquez who delivered a near fatal sixth round KO against the fan favourite Filipino.
Pacquiao seemed to counter this argument with a dominating performance over in-front-of you Brandon Rios who was largely a punch bag in their Macau bout in 2013. Many thought although Pacman's fading star appeared to rekindle, this was against someone durable, but with limited ring skills.
Which brings us back to the foregoing question: Can Pacquaio beat Bradley tonight (tomorrow morning here) and, if he can, what is it he will need to do differently from last time?
Bradley says Pacquiao's killer instinct, which was a hall mark in his arsenal a few years ago is gone. The American feels because of this, he will repeat his earlier win only this time more convincingly.
Freddie Roach Pacman's trainer and his charge are both agreed that if they are to beat Bradley, they have to produce the kind of performances Pacquaio displayed when he dispatched Oscar De La Hoya, Miguel Cotto, Ricky Hatton and a few others within the distance.
Pacquaio has not knocked out anyone since 2009 when he stopped Cotto in round 12.
Can Pacman summon the speed, power and finishing ability that made him a great and admired fighter? Much of Pacquiao's fearsome reputation was made in 2008 and '09, when he turned on the heat on his foes.
He edged Marquez in 2008 with a decision in a thrilling, razor-thin super featherweight match in which Pacquiao's power was a major factor. Pacquiao knocked Marquez down in the third and staggered him in the 10th.
Next Pacquaio savaged WBC lightweight champion David Diaz on June 28, 2008, and stopped him in round nine "after delivering a brutal beating over the first eight," as Kevin Iole of Yahoo Sports puts it.
Pacquiao went on to stop Oscar De La Hoya on December 6, 2008, in a welterweight bout, battering the Golden Boy over eight rounds as savagely, or worse, than he had Diaz. De La Hoya wisely quit on the stool after the eighth when his corner wouldn't stop it for him.
That led Pacquiao into a May 2, 2009, bout with Ricky Hatton, whom he knocked cold in the second round. Pacquiao had brutalised Hatton in the first, knocking him down twice and looking for all the world like a menacing killer.
For his part, Bradley proved his guts with a close (115-112, 114-113, 114-113 unanimous points decision victory in March 2013 over tough Ruslan Provodnikov who, despite losing, inflicted serious physical damage on Bradley who after hitting the canvas in the 12th stanza, ended up in a wheel chair due to concussion he suffered from the grueling fight.
Bradley had earlier defeated Marquez on a split decision in another tough contest. So when all is said and done, how is this fight likely to pan out? I do not believe Pacquiao will stop Bradley though he may have a few good moments.
Unlike Rios who was a stationery target, Bradley's ring skills-movement, endurance, speed and self belief should be enough to give Pacquiao a few problems in a close fight.
I bet Bradley knows Pacquiao will try to stop him, but I think this is unlikely to happen. I lean towards Bradley to retain his title on points.
mwale.simon@yahoo.co.uk / 0966 755 574