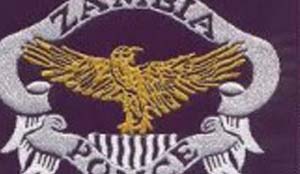 By CHILA NAMAIKO-
A TWENTY THREE-year-old student has allegedly committed suicide by throwing herself into the Victoria Falls in Livingstone.
Carol Kanyembo of house number 172, Dambwa North Extension allegedly committed suicide on Friday evening on grounds that she was a disappointment to her parents as a result of her poor performance at a tertiary institution in Namibia.
A few days before Ms Kanyembo took her life, she sent text messages to her close friends that she would take her own life because her parents were disappointed with her performance at college.
Southern Province deputy police chief, Milner Muyambango, who confirmed the incident in an interview yesterday, said the deceased was last seen at Victoria Falls grounds on Friday around 18:00 hours.
"She was last seen on April 25, this year, at the Victoria Falls at around 18:00 hours and it is believed that she threw herself into the
Victoria Falls," Mr Muyambango said.
He said the suicide thought arose from the fact that she earlier wrote some short message services (SMS) to her friends indicating that she would take her life because she was a disgrace to her parents who tried their best to ensure she attained better education.
Mr Muyambango said Ms Kanyembos's parents were earlier paying for their daughter's tuition fees at a tertiary institution in Botswana where she dropped out.
He said that Ms Kanyembo was later sent to another learning institution in the neighbouring Namibia where she was reported to have again dropped out.
"According to her friends, this situation mentally tortured her and she could have decided to take her own life," Mr Muyambango said.