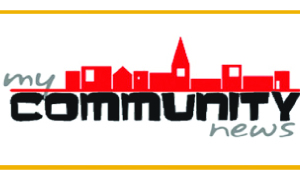 By SARAH TEMBO –
WORLD Vision Zambia has bemoaned the increase in cases of defilement in Mumbwa District.
World Vision cluster manager Wilfred Mufwambi said the assessment by the organisation had discovered that there had been a 120 per cent increase in defilement cases between 2011 and 2012.
He was speaking in Mumbwa during a workshop organised by the organisation to train traditional leaders on how to handle defilement cases.
"In fact, the increase is likely to be more than that because more cases are actually concealed and unreported.
"And a number of cases reported were later withdrawn by parents of affected children thereby leaving the children vulnerable," he said.
Mr Mufwambi said the increase of defilement cases was due to some cultural beliefs such as the perception that one would be cured from HIV/AIDS if they slept with a minor.
Lack of information and knowledge had also contributed because some perpetrators claimed ignorance of the offence.
"We have recognised traditional leaders' key role to child protection and we are building strong linkages and collaborative effort to fight against such vices," he said.
Some traditional leaders attributed the increase of defilement cases in the area to abuse of human rights where children rebelled against their parents in the name of exercising their rights.
Senior chief Chibuluma said some human rights stopped parents from disciplining their children for fear of being taken to police victim support unity.
"If I see my child dressed like a prostitute, I will do nothing because if I beat her I will be taken to court for child abuse," he said.
And a traditional councillor in Shakumbila's chiefdom Joseph Shakaoma said the workshop had helped the traditional leaders learn more on how best to handle defilement cases in their chiefdoms.
He said it had helped them understand that defilement was not a civil case hence it could not be handled by traditional leaders like it had been in some instances.
Avoid squabbles, urges Munkombwe
SOUTHERN Province Minister Daniel Munkombwe says people of Chikankata District should cooperate and work as one to spearhead development in the new district.
Mr Munkombwe said differences and arguments among stakeholders in the district would only delay development in the area.
He was speaking during a stakeholders' meeting on the proposed layout plan for Chikankata District Council last week, held at Turnpike.
Mr Munkombwe said Government was eager and committed to see that developmental infrastructure takes shape in all the newly created districts.
He said Government had released funds for infrastructure development in all new districts.
At the same occasion, Southern Province Permanent Secretary Margaret Miyoba said once stakeholders agreed on the district boundary, construction of the district boma would eventually follow.
She said once that happened, necessary infrastructural developments would be in place and people in the district wouldpositively benefit.
Ms Miyoba added that many facilities such as clinics, schools, post office, civic centre, and district administration were expected to be among the infrastructure to be put in place.
Chief Mwenda's representative Daniel Kalichi said the two chiefs in the district had agreed on the boundary and had received the move with open arms.
Mr Kalichi stated that it was a good thing that the district would soon see tangible development ever since it was declared a district.
He added that not everyone would be happy with the move, but he was confident that the people would see the advantage of development – ZANIS
'State keen to create more jobs'
GOVERNMENT says it has placed job creation on its top most strategy aimed at ensuring stability and overall growth of the economy in Zambia.
Sioma District Administrative Officer (DAO) Charlton Mukela said this during the Labour Day celebrations under the theme 'Zambia at 50, creating decent work and promoting socio-economic justice for national development'.
Mr Mukela said Government had initiated  measures aimed at achieving industrialisation and a strategy to create one million formal jobs by 2016 through foreign and local investment.
Mr Mukela called on all Zambians to reflect on the economic achievements Government had scored.
He noted that at micro-economic level, Zambia continued to perform favourably, as evidenced by the positive growth in Gross Domestic Product (GDP) in the last two years that averaged 6.9 per cent.
Mr Mukela added that Government was keen reform labour laws and that Zambia had launched the second decent work country programme in December last year.
He said the programme would help strengthen fundamental principles, promote employment and foster dialogue.
And Senior Agriculture Officer James Siakakaba said Labour Day celebrations motivated workers despite the different challenges they were facing.
Mr  Siakakaba said his ministry would seek to work hard to increase production in the district.- ZANIS
Chipata road works on the mend
By JULIUS PHIRI –
ABOUT 14 kilometres of Jenda Road in Chipata District has been rehabilitated by Brut Engineering Zambia Limited.
The Ministry of Local Government and Housing through Chipata Municipal Council (CMC) last August signed a one-year project with Brut Engineering Zambia Limited valued at K4.3 million to cover a stretch of 14.5 km.
Company Director, Chrispin Siingwa confirmed in Chipata yesterday that the 13km-stretch already completed  covered road clearing, formation and gravelling.
Mr Siingwa said the company was remaining with 1.5km and two culverts of which one was identified in the Bill of Quantities (BOQ) by Chipata Municipal Council last week.
"Brut has done 13km out of 14.5km the Jenda Road. This is road clearing, formation and gravelling. We are remaining with 1.5km and two culverts of which one was identified in the BOQ by Chipata Municipal Council last week," he said.
He said the road network was currently good adding that most of the motorists prefer using the same road at the moment.
He said the remaining works would be completed by May this year.
"We expect to complete the works this month which is before our August  period of completion," Mr Siingwa said.
He said gravelling of 1.5km and road signing of 14.5km would  be done in less than two weeks.
Mr Siingwa said the variation order on the inclusion of the culverts on the road had not yet been approved by the Ministry of Local Government and housing.
He assured the residents of the area that Brut would do the best for the people along Jenda Road, motorists and the Government at large.
USAID official hails GBV fight in Samfya
By JACQUELINE CHIBWE-
THE United States Agency  for International Development (USAID) Director of Missions has appreciated Gender Based Violence sensitisation campaigns by Zambia Prevention Initiative (ZPI) in Samfya District in Luapula Province.
The director, Dr Breems, said that though there has been a dramatic reduction of GBV in the district, statistics did not mean that gender related cases had been irradiated, but that some couples were shy to report their spouses for fear of prosecution.
Dr Breems has since recommended the efforts made by Kabanga Primary school administration for hosting GBV sensitisation campaigns.
And Zambia Prevention initiative Provincial coordinator Bright Katai said that there was need for traditional leaders to get involved in fighting gender violence.
He said ZPI was a USAID funded project which started in 2012 in Luapula Province and has seen a number of GBV cases dealt with to the point of huge reduction.
Mr Katai commended Chief Kasoma-Banguelu of Samfya District for his involvement in the matters of GBV. This, he added, had led to a significant reduction in the vice.
"Like here in Samfya District, Chief Kasoma-Banguelu has pledged total support to the reduction of GBV and at the moment, we have seen the reduction in such cases," he said.
And the traditional leader said he was impressed with the works ZPI was doing in his chiefdom where village headmen used to handle about 10 to 15 GBV cases per month which has since reduced to three cases per month.
He urged the ZPI to sensitise as many communities in remote areas of Luapula Province.
The chief said that in senior Chief Mwewa's chiefdom had recorded alarming cases of GBV which required ZPI intervention. – ZANIS
NCC given fire tender
By MUNAMBEZA MUWANEI –
GOVERNMENT has given Ndola City Council (NCC) a fire tender  bringing the number of  fire equipment to two.
NCC public relations manager Roy Kuseka, who confirmed the development in Ndola, said the new tender would help alleviate the difficulties that they encountered whenever there was a fire.
"This will alleviate the difficulties we face in dealing with related emergencies. Following this hand over we now have two," he said.
Mr Kuseka said the Council received the new equipment last week which were handed over by Ministry of Local Government.
He said the new facility would improve the inefficiencies that the council was experiencing whenever there was a fire.