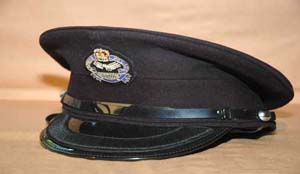 By REBECCA MUSHOTA
and MOFFAT CHAZINGWA-
A BODY of a 41-year-old fishmonger of Samfya was found floating in Lwame River in Samfya on Thursday last week after he was killed by unknown people.
Philichi Chilambe of Kasanka Village in Chief Kalasa Mukoso's area in Samfya was killed in unexplained circumstances in the Matanda Fishing Camp on Lwame River.
Luapula Province Police chief Malcolm Mulenga said in an interview yesterday that Mr Chilambe was found floating with a cut on the left eyebrow.
Mr Mulenga said Mr Chilambe and his grandfather David Mwelwa, 79, had left their village on April 18, this year for Matanda Fishing Camp for fishing.
Mr Mulenga said the deceased's grandfather said on Thursday last week, Mr Chilambe went for his usual fishing exercise without his grandfather and did not return.
"The grandfather went to check on him on the Lwame River around 18:00 hours and found him floating in the river," he said.
The matter was reported to Police and when officers went to the scene, they found Mr Chilambe dead, with a cut on his left eyebrow.
A postmortem conducted at Samfya Hospital concluded that Mr Chilambe was murdered.
Police are investigating the matter and no arrests have been made.
In Kawambwa, a 23-year-old man died after he drowned in Ng'ona River on Friday last week.
Mr Mulenga said Peter Mulenga of Standi Village in Chief Mukanta's area in Kawambwa was in the company of two juvenile relatives when he drowned.
He said the juveniles, both 13, said the deceased was trying to fish when he slid into the water.
The body was taken to Kawambwa District Hospital Mortuary in preparation for burial.
Meanwhile, a three-year-old girl in Kitwe was choked to death by a piece of chikanda she was eating.
The girl was eating chikanda when she got choked and dropped dead.
Copperbelt Police chief Joyce Kasosa confirmed the death and named the deceased girl as Mary Milimo of Kamfinsa Police Camp.
Ms Kasosa said the incident happened on Sunday around 13:00 hours within Kamfinsa Police Camp.
She said the body of the deceased minor was taken to Kitwe Central Hospital awaiting postmortem.