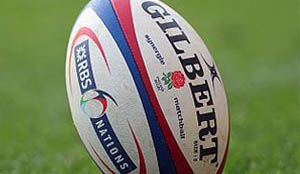 By MOSES CHIMFWEMBE –
THE Ndola Sevens rugby tournament organising committee has unveiled a K40, 000 budget towards staging of the annual event set for July 19 at the Ndola Wanderers Rugby Club.
Organising committee chairperson Fashion Chiwala said in an interview in Ndola yesterday that only K10, 000 from the planned budget had been raised so far.
Chiwala appealed to the business community to get on board and offer their support towards the hosting of the tournament that will attract teams playing in the Buildcon-Zambia Rugby Union (ZRU) national leagues.
"Our committee is still facing challenges in meeting the budget because companies that have offered to support us have not yet honoured their pledges and we are running around to ensure that the remaining K40, 000 is realised on time.
"We are however confident that the amount will be raised in time for the sevens but for now, we can only appeal to the corporate world to assist us in meeting our budget," he said.
ZRU head of competitions Moono Muleya said in a separate interview that the union was targeting to stage competitive seven's tournaments starting with the Owen Busange next weekend in Chililabombwe before the Heroes Sevens billed for July 12 in Kabwe.
Muleya, who is also a member of the Ndola sevens organising committee, urged clubs across the country to feature two teams each in the tournaments.
She said the rationale behind requesting clubs to field two teams each is to promote competition during tournament.
"By virtue of being head of competitions, our target is to ensure that this tournament is big in terms of the level of competition and so we are looking at each club producing two teams," she said.