Published On July 2, 2014 » 3993 Views»
Features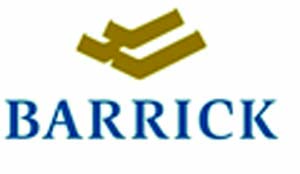 BY TERENCE MUSUKU –
ACADEMICALLY and professionally, Barrick Lumwana Mining Company has now started killing three different birds simultaneously… all in the provision of holistic education.
The mining company offers scholarships for the needy pupils seeking primary education, secondary education and, thirdly, tertiary or university candidates.
In today's dramatic, absorbing scientific times, the provision of ideal education takes first priority among all considerations in national development. Education, second to none, is the master-key to desirable economic affluence.
Of importance, the prevailing scientific winds are shifting national economies from resource-management towards knowledge-management.
The application of knowledge-management in the production of goods and services typifies economic progress in Asia's "Tiger Economies" which areadmired world-wide; such as South Korea, Singapore, Malaysia and China as the largest emergent economy in the world.
It has been said that the provision of ideal education should precede all forms of national development as a starting point. Education, essentially, is the be-all and the above-all.
Barrick Lumwana Mining Company in concert with Barrick Gold Corporation (the holding company), have demonstrated heartfelt obligation, under their corporate social responsibility sense, to play a positive role in the provision of quality education for all in Zambia.
On account of the scholarships offered, drawing countless awardees in North-Western Province, many view Barrick Lumwana Mining Company with deserving esteem.
They praise the organisation as a state-in-a-state that provides the necessities of human life.
The management has taken a quantum leap designed to foster holistic quality education in the province, now extending all-inclusive scholarships to cater for tertiary and university students henceforth.
Launch
The official launch of what the mine management has labeled Lumwana Tertiary Education Scholarship Programme took place on June 19, 2014 at Lumwana Premier Resort, in presence of senior mining executives, Government representatives, top education officials in the province and civic leaders.
For education lovers, it was an epoch-making occasion at which the company paraded 15 Grade 12 school-leavers who have been offered scholarships for tertiary training and university studies at Government-recognised colleges and universities in Zambia.
They have been fully-sponsored to pursue college courses and university studies in disciplines like business administration, human resources management, purchasing and supply, accountancy, computer science, health and safety, and in such medical fields as medicine and nursing.
Other fields of training and study include heavy equipment repair, heavy earth-moving equipment repair, auto electrical/electronics, instrumentation, mechanical fitting, boiler making/coded welding and heavy equipment operation.
The 15 awardees, 12 boys and three girls,were selected by an independent selection committee appointed to determine eligibility among the applicants.
Human Resources Manager Felix Sinyenga surrogated the General Manager Bill MacNevin who was engaged in other equally pressing company duties.
The Lumwana Tertiary Education Scholarship Programme will offer tertiary and university scholarships in the interests of scholarship awardees, local communities and the nation at large.
Mr Sinyenga, speaking for Mr MacNevin, however, said: "As a company, we have targeted the offer of scholarships to mine employees, their children and dependants upon completion of Grade 12 education from local secondary schools.
"Reciprocal benefits, in our view, are derivable from offering tertiary/university scholarships. We are investing in producing skilled manpower we need in our mining operations; yet the scholarship awardees get enabled to attain technical qualifications," MrSinyenga said.
Barrick Lumwana Mining Company, is resolved to fund the scholarship programmeby way of supplementing Government efforts to bridge the gap between high school education and the pursuit of tertiary and university education.
Each year, many Grade 12 school-leavers find themselves unable to proceed tohigher learning due to unaffordable tuition fees. The Lumwana Tertiary Education Scholarship Programme will rescue aspirants from economically weak families.
Amos Malupenga, North-Western Province Permanent Secretary, who was the chief guest of honour, urged the gathering to take note that nothing comes from nothing in today's knowledge-economy, as education is direly needed in professional fields, company management and in national governance.
Opportunities
Talking specifically about potential employment opportunities in the province, Mr Malupenga emphasised:
"You are in a province that abounds in mining employment, but be reminded that aspiring miners in various operations should possess professional and technical skills to get employed. You have to be a qualified mining engineer, qualified metallurgist, qualified mechanical engineer, electrical engineer…. Otherwise the mine management will have the option of employing qualified applicants from other provinces."
In a stimulating conclusion, he asserted that "the possession of a vision without skills is next to nothing."
Brenda Tambatamba-Liswaniso, the sustainability manager, said:
"If I have to say what I wish to say, I am dishing out nothing—only my heartfelt thanks to those people and associations supporting Lumwana Mining Company to operate viably both in our provincial and national interests.
"For this function, inpart, my thanks to various local cultural groups who added colour to this scholarships-awarding ceremony held today. And, of course, the journalists present covering the function."
From the Provincial Education Administration Office, Christopher Banda senior education officer, on behalf of the provincial educational officer, remarked on the importance of the ceremony:"We have deemed the launching of this scholarship scheme a clear-cut platform which Lumwana Mining company will be using in empowering the local communities and mine employees to access higher education at college and university levels.
As a matter of fact, the scholarship programme marks a landmark in the provision of quality education in North-Western Province."- Feature courtesy of SUMA SYSTEMS