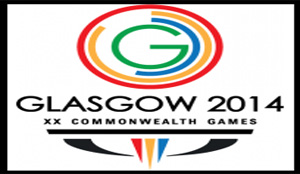 By FELIX MALUNGA –
ZAMBIAN boxers are eager to begin a fierce quest for gold at the Glasgow 2014 Commonwealth Games next week after 'knocking out' the ring fever during an intensive training programme in Scotland.
While the five boxers are raring to go at the 20th 'Club' Games in Scotland, the Zambia Boxing Federation (ZBF) is anticipating at least three medals from Glasgow to equal the nation's record at the 2002 Manchester Commonwealth Games in England.
National coach Kennedy Kanyanta said having been starved of competitive preparatory fights at home, the boxers were now in the right rhythm at the training camp in Glasgow where they have been involved in quality sparring bouts.
Kanyanta said in an interview from Glasgow yesterday that the boxers had done a lot of sparring with top Scottish amateur pugilists to get a feel of what to expect during the Commonwealth Games.
He said the Zambian boxers appeared jittery on the first day of sparring but then got into the right groove after eradicating the ring fever.
Kanyanta, himself a gold medalist at the 2002 Manchester Games, said the boxers were now eager to begin the chase for medals when the quadrennial multi-sport spectacle starts on July 23.
"The ring fever is out from the boxers here and they are now eager to do the work. We've done a lot of sparring with Scottish boxers and our boxers have got a feel of what to expect during the Commonwealth Games.
"We're now in the right shape for the Glasgow Games. For example, the Scottish boxers who fought my boxers on the second day of sparring failed to pitch up the following day because of the punishment they were subjected to," he said.
Kanyanta said he had told the boxers to 'die' a little for Zambia when the boxing tournament opens on July 25 at the Scottish Exhibition and Conference Centre as they carry the country's hopes for medals.
ZBF president, Thomas Chileshe said the federation was anticipating that at least three boxers should be in the medal bracket in Glasgow.
Chileshe, who declined to name the three pugilists, said in an interview in Kitwe yesterday that as long as officiating would not be biased Zambia was assured of a minimum three medals.
"I believe if the ring officials will be officiating in accordance with AIBA (global governing body) standards, we stand a chance of having at least three boxers in the medal bracket. We're capable of replicating our 2002 Commonwealth Games record this year," Chileshe said.
The boxers are welterweight Mbachi Kaonga, middleweight Ben Muziyo, flyweight Christopher Katanga, light-flyweight Bwalya Lumbwe and his older brother, Charles, a light-welterweight.
Apart from boxing, Zambia will also be competing for medals in athletics, badminton, bowling, judo, squash, swimming and table tennis at the Glasgow Games were 17 sports disciplines will be on display.