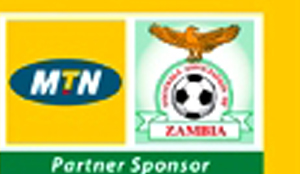 By SHAMAOMA MUSONDA –
CHAMPIONS Nkana return to the MTN Premier Division League action today with a tasty Week 17 fixture against Napsa Stays after missing out last weekend due to African club football commitments.
League pacesetters, Zanaco look to further extend their lead while troubled Red Arrows seek divine intervention to keep them out of the relegation waters.
Nkana v Napsa
Title holders Nkana, fresh from winning a seven-goal thriller against Tunisia's Etoile du Sahel, go straight into another tough fixture at home against a youthful and exciting, Napsa Stars in Kitwe.
Nkana desperately need to win this game to keep in touch with the leaders Zanaco, who are 10 points clear of them, while their opponents are one of the best form teams at the moment.
Napsa have won six successive games before drawing 0-0 with Roan United last weekend, conceding just once in that run.
Hector Chilombo's men head to Nkana Stadium this afternoon aware they can have a shot at the league title if they keep winning games like this one.
Chilombo has an array of exciting players and none of them come better than Saith Sakala, the under-20 star, who has scored five goals in the last five games and this should worry the Chris Munthali-anchored Nkana defence.
On the other hand, Nkana have a new impetus to succeed and one more reason to win this match and that is Beston Chambeshi, the new coach, who has returned to his childhood club where he has so many happy memories.
Chambeshi started his reign with a defining win over Etoile du Sahel and the fans should be hoping that the zeal which saw them roll-over the Tunisian giants will flatten Napsa through Ronald Kampamba and Festus Mbewe.
Zanaco v Blades
Zanaco are again on a high and this match at home gives them one more chance to push for a seventh league title against Konkola Blades, which seem to be paddling heavily under the water and pretending to be calm above it.
Blades have not won in four games, losing the last two and lost coach Chambeshi to Nkana and their midfield star Misheck Chaila ditched them for Kabwe Warriors.
This afternoon, Blades visit Sunset Stadium in Lusaka to face a side that has won the last three matches.
Zanaco's win last weekend at Green Eagles was a huge announcement as Nkana, Zesco United and Red Arrows among others failed there and are today favoured to prevail over Blades.
Rangers v Zesco
Zesco United will be desperate to rediscover their winning formula today when they visit struggling Nchanga Rangers in Chingola.
Having dropped some crucial points in two successive games against Indeni and Konkola Mine Police, Zesco, who are four points adrift Zanaco, will hope to recover at Nchanga Stadium in Chingola this afternoon.
Going into this fixture, Zesco are boosted by the return of defender Nyambe Mulenga who has been recalled from Power Dynamos, extented Togolese defender Mathias Emmanuel's loan deal and recruited Tanzania teenage striker, Juma Linzio from Mutibwa Sugar.
Recovering, they must especially that Zanaco have a winnable fixture and Rangers are an exciting side that look to recover from a crisis.
Indeni v Arrows
Red Arrows are wishing the 2014 season can restart so they handle it better as they are just a 'fingernail' above the relegation water and any more slip up will thrust them down the deep-end.
This afternoon, Arrows take a trip to Ndola to face a rejuvenated Indeni and a loss could be catastrophic for Oswald Mutapa Jnr's continued stay as head coach.
Already this year, they have sacked important heads – firstly coach George Lwandamina and then chairperson Katavia Banda. All eyes on Arrows.
Warriors v Assembly
Mohammed Fathy is the name buzzing in Kabwe and this game at home against National Assembly presents another reason the Egyptian-born coach should look at himself as a saviour to Kabwe Warriors.
Despite Warriors boasting of a rich history than their opponents today, Assembly are dangerous and can easily take this game.
In today's other Week 18 fixtures, Green Buffaloes take on Roan United with Konkola Mine Police hosting Power Dynamos while Nakambala Leopards face Green Eagles in a south derby.