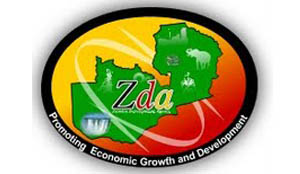 By JUDITH NAMUTOWE
 –
ZAMBIA has recorded more than US$26 billion worth of  pledged foreign direct investments (FDIs) in the last seven years, the Zambia Development Agency (ZDA) has said.
ZDA director general Patrick Chisanga said at a media briefing in Lusaka yesterday that, a total US$ 26.7 billion FDI investment pledges were committed to Zambia between 2007 and mid 2014.
Mr Chisanga said of the US$26 billion, only US$6 billion have been actualised representing 25 per cent of the total pledges, which is not a very good ratio.
In terms of employment generation, Mr Chisanga said in 2007, 10,251 jobs were to be created but that only 6000 were actualised representing 60 per cent.
ZDA had hoped to create more than 150,000 by 2013, but that, only 48,000 new jobs had so far been created representing 30 per cent.
He said one of the major challenges ZDA faced was to stimulate the flow of FDIs into the country which would be one of his focus area to ensure investment pledges were realised.
Mr Chisanga said the agency was reflecting on how the institution had performed between 2007 and 2013.
"You can see that in 2007, we had US$ 3 billion in FDIs, which dropped $939 million. Dropped further in 2009 to $6 95 million and then there was a rise in 2010 which needs to be investigated and learn from what happened that year," Mr Chisanga said.
There was an increase to $1.7 billion and then the figure dropped to $1.1 billion in 2011 because of nervousness that followed  elections.
"But it has begun to rise again. In 2012, scored $1.7 billion and of last year, we have actually gone up to $1.8 billion," Mr Chisanga explained.
In terms of sectors, mining and quarrying took the biggest chunk of investments at 53 per cent, while manufacturing carried 27 per cent despite the privatisation of a number of industries over the years.
Mr Chisanga said the banking industry had also recorded significant growth in the economy taking about 11 per cent in FDIs.
"Agriculture is still at two per cent and this is an area we are prioritising. We want to see more investments coming into agriculture sector," he said.
He said that there were a number of selected projects that have been facilitated in 2014 and this include Meysen and Borowski Company Limited of Lusaka involved in infrastructure development which has committed a total of $2.9 billion with projected job creation of 7,694.
Pick n Pay has also applied for additional facilities in areas where they were not present pledging a total of $27 million with job creation of more than 300.
Manjeet cotton in Chipata projected to be operating a Ginning Factory at cost of $6.5 million with employment generation of 84.
Global Industries in Ndola were positioned to start processing cooking oil and that ZDA had just finalised Investment Promotion and Protection as per arrangement relating to commissioning of this investment at the cost $70 million, creating 340 jobs.
IHS Zambia Limited ICT Infrastructure Development would also invest $170 million and create 45, while Enviro Board Corporation Zambia Limited of Lusaka involved in construction of houses would invest $ 95 million, creating 146 jobs.
One of the Public Private Partnership (PPP) investments is the Nansanga Farming bloc, a core venture on 17,500 hectares of land in  Serenje area which would soon be advertised to invite private sector partners.