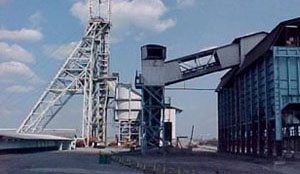 By JAMES KUNDA? –
MOPANI Copper Mines (MCM) is expected to commission two major projects?that will ramp-up and sustain production in the mining years ahead,shareholders have said.
Glencore Xstrata, the major shareholding firm with a 90 per cent stake in the mine said MCM was expected to commission two separate mining projects in Kitwe and Mufulira that would increase production and the mine's lifespan.
"Nkana Synclinorium, a new shaft to extend section life by 25 years will be commissioned in 2015, while the Mopani Deeps, another new shaft infrastructure to provide 25 per cent increase in own source production and a 20 per cent reduction in mine cash costs will be commissioned in 2016," said Glencore in a half year-2014 report.
MCM recently completed the final phase of upgrading its Mufulira Smelter for increased capture of sulphur dioxide and reduce emissions.
The company invested more than K2.3 billion in upgrading the Mufulira smelter over three phases to reduce sulphur dioxide emissions by 97 per cent.?Since its acquisition of a 90 per cent stake in MCM more than a decade ago, Glencore Xstrata had invested above $2billion on redeveloping mining operations at the company.