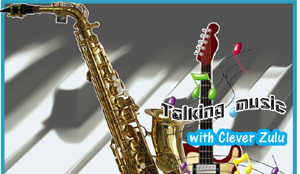 LAST week I emphasised on the need for people to support live performances because of employment opportunities for the band members who will starve if artists continue playing backtracks or miming.
The band comprises of mostly musical instrumental players, who are creative enough to make good music which fans buy and later go to watch their favourite musicians in concert.
But for a band or a musician to be successful and sustain their careers for a long time there is need for a band manager or artist manager to run the business side of music and the artist.
To appoint a manager is probably the most important decision, which a songwriter needs to take during his/her career as a professional musician.
An ideal manager can make great impact on such a songwriter and musician's career. Thus, it is extremely vital to make the artists understand about the worthiness of managers.
There are many benefits of hiring managers. They liaise with professionals such as accountants, concert organisers, producers, lawyers, publishing companies and with the creative team.
They help in deciding what type of songs, which songwriters need to write for building a strong image in the music fraternity, as well as in the hearts of music lovers.
An artist manager, also known as a "band manager", is in charge of the business side of being in a band.
Often, band members are great at the creative side of things, but aren't so great at promoting themselves, booking their own gigs, or negotiating deals.
In a very general sense, the task of a manager is take care of the day to day running of the band's career, so the band can focus on the creative side of things.
The jobs a manager does depends very much on the band and where they are in their careers. For an unsigned band, a manager should:
Send out demos to labels, radio stations, local print media, and online publications, book gigs and invite labels and the media to the shows, network and talk to people about the band, help book studio time and practice sessions and explore funding opportunities for the band.
It is so unprofessional to be seeing artists going to radio stations or seeking interviews from journalist when they are suppose to be somewhere thinking about the lyrics of the next song to be recorded.
For signed artists, the work of the manager can include; negotiating financial deals with the label for expenses like touring and recording, and to oversee other people working for the band, like accountants, agents, and merchandisers.
For an unsigned artist, the manager should be the mouthpiece of the band, and their greatest ally, making sure that everyone else involved in the band's career is doing their job and working hard to promote the band's success.
For instance, the manager should be on the phone with the label, asking about advertising campaigns and then on the phone with agent asking about upcoming show opportunities.
Do Managers Need a Contract?:
In a word, YES. Even if you're managing an unsigned band made up of personal friends and there is no money involved for now, you need to write up an agreement. It doesn't have to be fancy or even supervised by a lawyer.
Just jot down what is expected of both manager and band, what the percentage of income for the manager will be if any money should come in, and what happens if band and manager decide to part ways.
Many new bands don't want to make their friends sign contracts. Put that out of your mind. When you're entering into a business relationship with a friend, a contract keeps the friendship safe.
How Do One Become a Manager?:
If you think management might be a good fit for you, take a look around you. Do you know any musicians who could use someone to help organise shows or manage their websites?
Volunteer to help bands you know, even if it means working for free while you're learning the ropes.
You could also approach a management company and see if they have any internship opportunities available.
Like most music careers, if you keep your head down and work hard, the right people will eventually notice.
Managers are generally paid a percentage of the band's income: often 15% to 20%. In addition to their percentage, managers should not have to cover any expenses out of their own pocket.
There are some things a manager should NOT get a cut of. These including songwriting royalties – in my opinion.
You should be aware that there are many different kinds of management deals out there, and the changing face of the music industry has meant a change in management deals.
Essentially, the way musicians make their money is in flux, and since the income of the musicians is directly tied to the income of the managers, managers need to make sure they are able to tap into the new sources of money.
Any deal between musicians and managers should be negotiated up front and revisited when significant events occur that could drastically increase or decrease the band's income.
I decided to touch on this cardinal topic because of the development I witnessed last week where the youthful XYZ entertainment group announced that they have signed the Kazizi ni Kazizi singer Tyce aka Mike Zulu.
The group's leader Mwila Musonda aka Slap D reviewed that a corporation has been formed to make XYZ Entertainment Ltd a registered company with different professionals taking on different roles in their field to make the group of artists under this label achieve more from their talents.
Accountants, event planners, producers, public relation officers and other professioners that are needed to win contracts or make the group feasible, have all been contracted under this corporation which indeed needs to be emulated by many musicians who are still running a one man show.
[This article was slightly adapted from About.com/Music Careers by Heather McDonald and Indie Band Guru].
For comments and contributions, email; cleverzulu21@zambia.co.zm or sms 0955 388 441