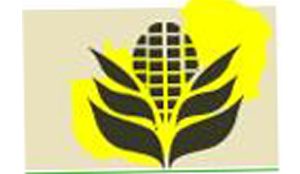 By KAIKO NAMUSA –
THE Food Reserve Agency (FRA) owes farmers in Petauke K56.2 million for maize sold during this year's marketing season, while another K2 million is owed to 800 workers engaged as warehouse managers in the 2010-2011 farming season.?
Petauke District Farmers Association (PDFA) chairperson William Phiri appealed to the FRA to quickly address the two payment issues to avoid unrest.?
Mr Phiri said in an interview in Petauke yesterday that the farmers had resolved to travel to Lusaka next week and camp at the FRA offices to protest against the delayed payments.?
Mr Phiri said the farmers had not been paid after supplying the staple crop in July this year despite prior commitment to pay them after two weeks.?
''The farmers have raised some money and they want to hire a bus to go and camp at the FRA offices to press for their dues to be paid. On this one, the FRA is also not giving the correct position. It (FRA) needs to dialogue with these people instead of avoiding them by being silent,'' he said.?
He appealed to the FRA to urgently address the matter and help the farming community concentrate in preparing for the 2014/15 farming season.?
Mr Phiri said Petauke had contributed a large portion of maize production during the last farming season to FRA and it was only prudent that farmers were paid what was owed to them on time.
He said the 800 workers were aggrieved over the long wait for their money and that the FRA was not providing a clear indication as to when the dues would be released for payment.?
''This situation is not good. The FRA is not giving us information as to when they will pay the workers who were engaged in 2011 as warehouse managers. These people have families and it is not correct to treat them like this,'' he said.