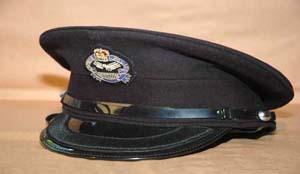 By CATHERINE NYIRENDA –
TWO police officers were injured in clashes with University of Zambia (UNZA) students who ran riot on Tuesday evening.
In the rumpus, two police vehicles had their windows shattered as rampaging students blocked the Great East Road.
Lusaka Province Police chief Lemmy Kajoba said five students were arrested during the riot.
The students were protesting government's refusal to allow them turn the Commonwealth Youth Centre into hostels.
"The riot by students resulted in two police motor vehicles' windows shattered, and some police officers were injured in the process," Mr Kajoba said.
The five students were charged with riotous behaviour.
The protests had started around 18:00 hours on the university grounds but eventually spilled over to Great East Road.
Students, who had earlier gathered at the 'monk square', chanted slogans before marching to the Great East Road, where they threw missiles at unsuspecting motorists.
They later lit a fire on the road and fought running battles with police in riot gear, who had moved in to quell the disturbance and prevent further damage to property.
Traffic coming from the Arcades roundabout was held up as police advised motorists to use alternative routes to avoid being caught up in the protests.
UNZA Students Union (UNZASU) vice president, Martin Nundwe said students wanted the Youth and Sport Ministry to hand over the Commonwealth Centre because it belonged to UNZA.
Mr Nundwe said according to documentation that the union had, the arrangement was for the centre to be handed back to the university once the commonwealth events came to an end but that this had not happened.
He, however, said that the union was aware of the procedure that needed to be followed for the facility to be handed over and it was why they were calling for dialogue with Government.
"I am appealing to Government to come up with a tentative solution because what is happening is trashing the image of Government and that of the UNZA," he said.