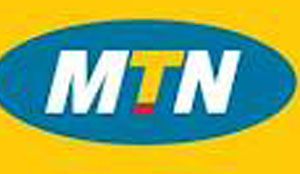 By JAMES KUNDA –
THE migration of MTN Zambia's mobile money platform was successful and normal service has been restored.
The migration start started on Friday October 17, 2014 at midnight and end on Sunday October 19 2014 at midnight.
During the period of migration, MTN Mobile Money services were not available.
MTN Zambia chief sales and distribution officer Amon Jere said in a statement yesterday that the upgrade was successful.
It was necessitated by the need to give customers more value as the new platform had more functionality that supported the expansion of mobile money products and services.
He said that as Zambia embraced mobile technology, it was important to support this enthusiasm with world class technologies.
"MTN Zambia is focused and committed to harnessing advancements made in mobile technology to deliver digital solutions aimed at enhancing both businesses and the lives of our individual consumers.  This is in line with our vision to lead the delivery of a bold new digital world," he said.
Mr Jere encouraged Zambians to embrace mobile banking to keep up with world technological advancements.
MTN Mobile Money is a cash management service available on the mobile phone and it is mainly about facilitating mobile banking services for the Zambian market.
He said the developed world and part of Africa was slowly moving towards a cashless society and Zambia should not lag behind.
"The world is now focusing more on mobile banking owing to its convenience and security, in today's fast paced world, the two key words in any business transaction are time and security.
"This is what platforms like MTN mobile money guarantee and the sooner we embrace this as a country, the better for our economy," he said.