Published On November 4, 2014 » 2646 Views»
Latest News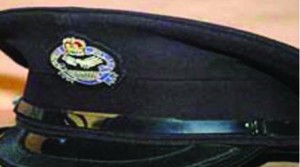 By JULIUS PHIRI –
A PRISON warder at Namuseche Prison in Chipata in Eastern province has died while several inmates have sustained injuries after the vehicle they were traveling in careered off the Chadiza road.
The driver of the prisons service vehicle also sustained a fractured right leg after losing control of the vehicle.
Eastern Province Police Deputy Commissioner Hudson Namachila said Oscar Mtonga died in Chipata yesterday.
The prison warder died after the vehicle they were travelling in careered off the road.
Mr Namachila said the prison warder and the inmates were heading to Chadiza when the accident happened before an area called 'Jerusalem' along the Chipata-Chadiza road.
He attributed the accident, which happened between 11:30 hours and 12:00 hours on Saturday, to overloading.
The injured prisoners were rushed to Chipata General Hospital where they were admitted while others were treated and discharged the same day.
"The officer Oscar Mtonga is the only one who died in the road accident but others were injured in the process after the vehicle had careered off the road on Saturday along Chadiza road," he said.