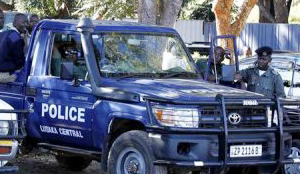 By SYLVIA MWEETWA –
THIRTEEN teachers who were apprehended over Grade nine leaked examination papers have been charged with examination malpractices.
Nine pupils and eight business executives have been charged with possession of unauthorised documents.
Central Province Commissioner Standwell Lungu said the teachers were also charged with theft by servant.
Mr Lungu said the accused persons would appear in court soon.
The 30 people were rounded up in Kapiri Mposhi and Mkushi.
As at  Wednesday  afternoon, the 30 were in police custody and the number is likely to go up once investigations are concluded.
The examination papers were stolen from Kasalamakanga Basic School in Kapiri Mposhi, where a head teacher and three other teachers allegedly connived and sold the examination papers to other schools and individuals.