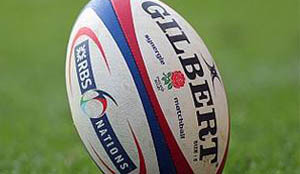 By MOSES CHIMFWEMBE –
THE Zambia Rugby Union (ZRU) will today have new office bearers when affiliates vote into office a new executive committee during the extraordinary council meeting to be held at the Green Eagles Rugby Club in Kabwe.
Former ZRU president Clement Sinkamba and Ackim Mwale are the two vying for the presidency vacated by Martin Musunka, who quit the post in October quit citing a fragmented network which he said he was not prepared to work with.
Prior to Musunka quitting, his vice president Owen Mhango and two committee members Moono Muleya and Sam Simwanda had resigned.
Sinkamba, who relinquished his life presidency in conformity with the ZRU constitution for him to run for the position of president, has pledged to revive the sport at grassroots.
He promised to raise the standards of rugby in Zambia using his experience and exposure with the creation of a solid financial base being his first priority.
Mwale, a former rugby player, in campaign message says the ZRU needs a complete overhaul and rebranding to place itself among the leading sports associations in the country.
"I have been compelled to offer my services because the sport I love so much and which I played at the highest level for my country needs injection of a whole new approach in its administration and organisation," he said.
ZRU interim president John Chibuye will be up against Happy Chipili for the position of vice president.
Incumbent general secretary Francis Chitambo, who served in the Musunka led executive committee, will retain his position after the ZRU secretariat rejected the nomination of his only challenger, Mubanga Chanda.
Chanda's nomination was deemed invalid on grounds that he was seconded by the Natural Resources Development College (NRDC) club, who are not in good standing with the ZRU, and he has since respected the union's decision.
Paul Sichula is guaranteed of becoming the next ZRU treasurer as he was the only candidate who expressed interest to vie for the position that was previously held by Mubanga Kabwe.
Three positions of committee members saw five candidates successfully file in nominations with Joseph Ingwe, Enock Shikabeta, Vincent Liato, James Banda and Isaac Manda eyeing to get into the union.