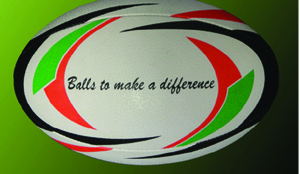 By ELIAS CHIPEPO –
FORMER Zambian rugby champions, 'Men At Work' Diggers have acquired the services of four South African players ahead of the 2015 season.
Coach Robertson 'Plough' Kang'ongwe said in an interview yesterday that his side has started preparations for the 2015 Zambia Rugby Union (ZRU) national league and that the joining of the four was a big boost.
Kang'ongwe named the players as Liebenbeg Francisco (Hammiltars), Wener Steenkamp (Pretoria), Arnu Francois (Boekenhout Rugby Team University, Pretoria), and Thenus Oosthuizem (Maties, Cape Town).
He said the players will be at the club for three seasons while the Kitwe side has allowed key player Kafula Chishimba to join rivals and reigning Zambian champions Red Arrows.
"We have started our preseason training and hope to play a series of friendly matches before the league starts. We have acquired the services of four South African players and hope they will add value as we aim to reclaim the league title," he said.
Kang'ongwe said a friendly match against Green Eagles, who have step up camp on the Copperbelt, has been organised for January 28 while other matches will be arranged.
Meanwhile, Diggers Rugby Club will hold its elective annual general meeting on February 13 in Kitwe.