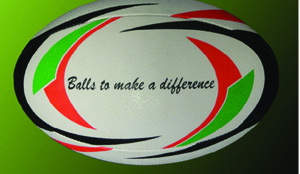 By MOSES CHIMFWEMBE –
THE Zambia Rugby Referees Society (ZRRS) has called on its members to exercise impartiality ahead of the 2015 Zambia Rugby Union (ZRU) season that gets underway on February 21 with traditional games.
ZRRS director Edward Chibulu said in an interview that referees play a critical role in shaping the destiny of the league title and other cup competitions.
Chibulu said it was important for referees to uphold firmness, fairness and friendliness in their course of duty. He said the ZRRS is targeting a successful 2015 in as far as raising the standards of officiating in ZRU) league as compared with 2014.
"Our prime target is to ensure the level of refereeing this season is enhanced, referees should up themselves and ensure their fitness levels are monitored. Last year, we did not experience any complaints with regards to officiating but I think it's prudent that we uphold impartiality," Chibulu said.
Meanwhile, the ZRRS has said holding the Castle sevens international championship this year, will afford its members an opportunity to compete globally.
Chibulu said the castle seven rugby tournament has always a stepping stone for the local referees to get exposed internationally and compete favourably at that level.
He also said as Zambia prepares to stage the 2015 CAR Group C tournament, the ZRRS had resolved to enrol to the top coaches for online courses to ensure that they were up to date with the requirements of the World Rugby, formerly International Rugby Board (IRB).
"As you know, our referees do not qualify at the international tournament with their
current qualifications hence the need for us to ensure they upgrade their skills. The ZRRS shall rise to the occasion and perform this year as we focus on our activities bearing in mind that we will be hosting the CAR tournament," he said.