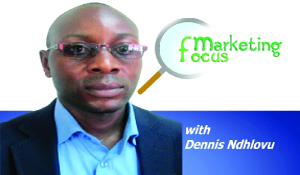 ABOUT two years ago, I worked for a small upcoming business communications company based in Lusaka.
It had posed a challenge for me to head its marketing team as marketing manager.
The first observation I made, as I was trying to settle down in this new job was that my job was not going to be that easy in my new work environment.
This conclusion was drawn from many assessments of the company in question. For starters, the company had not made any efforts to install or aquire internet services, had no company receivers or phones for external communications and had no provision for mobile phone air-time for the marketing manager.
Can you imagine, a marketing manager in this time and era working without talk time, a marketing manager operating without the internet?
Despite all those notible short comings, the company's executive was so emphatic about me achieving marketing goals and objectives.
He often summoned me to his office to remind me on those targeted profits and sales turnovers.
A marketer is not a magician, I would think to my self, how on earth did this man expect me to successfully perform my functions in the abscence of the right equipment and tools?
Did he expect me to perform miracles?
Have you heard of the adage, "A bad farmer blames his tools?"
But what about a farmer who has no tools, how can you determine whether he or she is really a farmer and how can you be able to access his performance?
In this modern age and era no organisation can survive and be effective when no investement has been made in the areas of communications infrastructure.
Such kind of a senerio is reminescent of a farmer who takes his workers to the field without any tools and necessary equipment but still expect them to work the fields.
Todays, businesses' success is undoubtably based on an organisation's ability to optimise any kind of communication tools,channels and platform avaliable to them on the market.
The world, being a global village, has presented a challenge for commercial organisations to operate and look beyond their local markets for business.
The need to move with the times and upgrade technology for the purpose of communicating and informing prospective customers about our products and services can therefore not be over-stated.
The world has over the recent years made a significant shift to a new technological world order which calls for all organisations to quickly respond and adapt to this positive development.
Can you think of a commercial business today operating without a fax machine, a telephone, computer hardware?
These are simply basic necessities or must-haves for any serious and well meaning busines enterprise.
Rememember that the advent of the information technology has simplified the work of most professionals and business executives.
Many commercial organisations have today enhanced their business communication strategies with business partners and customers through the state -of-the-art facilities like teleconferencing, videoconferencing, internet-based social media such as Skype,Twitter,Linkedin,You Tube and Facebook to mention but a few.
Since mobile phones have now become a neccessity, most mobile phone manufactures have moved further to enable the phone users have access to internet, as well as, several internet applications.
This means that what one can do with the computer, they can also do using their mobile phones.
Now isn't that making your work and things easy?
Look out for another interesting article next week!
For comments call: 0954536875 or e-mail: ndhlovu75@yahoo.com.
(The author is Marketing, Public Relations and Customer Service Consultant)