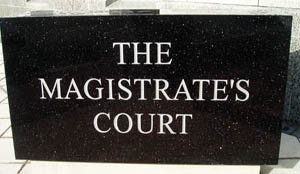 By CHATULA KAMPO –
THE Ndola Magistrates Court has ordered a 19-year-old boy of Lubuto Township in Ndola to undergo probation and counseling for trafficking in 7.5 grammes of marijuana.
Magistrate Chitundu Chongo ordered the probation of one-year and a three-months counseling for the juvenile offender after finding him guilty upon his own admission of the charge.
Ms Chongo said the juvenile offender would be under the supervision of the probation officer from the social welfare.
The juvenile on December 29, last year, in Ndola trafficked in a psychotropic substance namely marijuana, a herbal product of cannabis sativa contrary to the laws of Zambia.
Facts are that a Drug Enforcement Commission (DEC) investigation officer Pual Chipasha who was on duty with other officers searched the juvenile who was reported to have been smoking marijuana.
The juvenile was seen smoking marijuana at the school grounds. The officer approached him and grabbed the 'joint' he was smoking.
The 'joint' was later taken to Lusaka at the food and drug laboratory where it was confirmed to contain marijuana, a herbal product of cannabis sativa.
The Juvenile pleaded for lenience through the social welfare officer Angela Mwanza.
Ms Mwanza said the boy was a first offender who had shown remorse for his action.
She pleaded that the boy should be put on probation for 12 months under the social welfare department.
In passing judgement, Ms Chongo took into account the mitigation and ordered probation of 12 months and three months counseling for the juvenile.