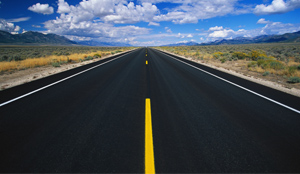 By MOFFAT CHAZINGWA-
THE National Road Fund Agency (NRFA) has disbursed K23 million for routine maintenance of various road projects and related activities across the country.
NRFA spokesperson Alphonsius Hamachila said in a statement yesterday that the funds were paid out last week to ensure Government's projects for routine maintenance of roads and related activities in the country are accelerated.
Mr Hamachila said some of the routine maintenance projects funded by the NRFA include works on the Sabina-Mufulira Road to Mukambo, the Lufwanyama Road, Ndola to Mufulira traffic circle and maintenance of the traffic lights at Mukuba Pension in Kitwe, among others on the Copperbelt.
In Central Province, the NRFA provided funding for roads that include the Mulungushi Hydro-Lunsemfwa Road, Mumbwa-Namwala, Kabwe-Lukanga Swamps and Mulembo River-Mkuku road.
For Eastern Province, the Agency disbursed funds for the Mufumbe-Malama Road, Kalunga-Chimhinga Road, Lundazi-Chitungulu Road, Mfuwe-Chichele Road, among others.
Mr Hamachila said the case was the same for Luapula, where the agency funded some routine maintenance roads which include the Mano Road, Tea Estate-Kalungwishi Bridge, Kawambwa Tea Estate Road, Mwewa Road, and the Mbereshi-Kawambwa road.
In Muchinga Province, NRFA provided funds for the Nakonde-Kanyala Road and the Lwanya-Mano Junction National Park Road.
In Lusaka, some of  the roads are Linda Turn Off – Chikupi, Nampundwe, Old Kafue Road, Ngwerere – Chisamba Road, among other trunk, main and district roads in the province.
Mr Hamachila named the Mporokoso-Nkhoshya Road, Kasama-Mbala Road, Mukunta-Chozi Road and the Kasama-Luwingi Road as some of the projects in Northern Province.
In North-Western Province, he said the agency funded road projects that included Mwanyinga-Mwinilunga, Mutanda-Zambezi, Zambezi-Chavuma, and Solwezi-Kipushi Road.
The Chikankata Turn off to Turn Park Road, Muchindu-Dundumwezi, Choma-Namwala, Mukuyu-Chamwe and Simatika-Sinangile are some of the road projects that have been funded in Southern Province.
Similarly, Western Province has road projects namely the Mongu-Senenga Road, Mongu-Kalabo, Lukulu-Watopa Road, Katundu-Lukulu and the Kaoma-Kasempa Road funded by NFRA.
He said additionally, pothole patching on paved roads, grading and gravelling on unpaved road had been introduced for effective maintenance and to improve capacity for small and medium scale contractors and thus enhance more value for money.
Mr Hamachila emphasised that routine maintenance was applied on roads which are in good and fair   condition in order to preserve the road asset by keeping it in a maintainable condition throughout its design life.