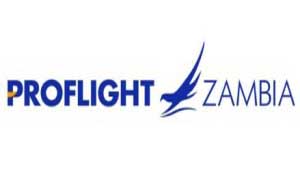 By MAIMBOLWA MULIKELELA –
PROFLIGHT Zambia has upgraded its 50-seat CRJ-100 jet under the new terms that will see the airline's local staff taking full control of the plane's operation.
Proflight managing director Tony Irwin said the decision to extend the lease of the Bombardier CRJ-100 aircraft was based on the popularity of the jet with customers.
Mr Irwin said the Proflight cabin crew will now serve passengers, and the airline's pilots will take over the flight deck under the terms of the new lease of the aircraft, which is owned by a specialist South African aircraft leasing company.
Previously, the plane was supplied under a "wet lease" arrangement operated by the owner's crew.
He said this in a statement issued in Lusaka yesterday.
Mr Irwin said under the new "dry-lease" terms, Proflight's own cabin crew would provide all customer service to passengers and pilots are expected to undergo training to fly the new type of aircraft.
This brings the CRJ jet into line with Proflight's other aircraft, which are all operated directly by the airline.
Proflight is working with the Zambia Civil Aviation Authority (ZCAA) to certify the aircraft type in Zambia and add the CRJ to the Zambian register.