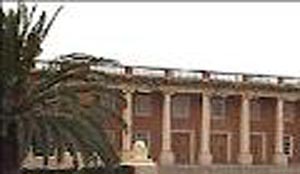 By KASONDE KASONDE and YVONNE CHATE –
A SERENJE man has been jailed for 15 years with hard labour for defiling a 16-year-old girl.
The Kabwe High Court slapped the sentence on Chilaisha Chanda, aged 42.
Chanda defiled the teenager on June 26 last year.
He pleaded for leniency stating that he was a first offender and regretted his wrongdoing.
Chanda told the court that he was a father of eight, while keeping five other dependents
and a wife.
High Court Judge Dominic Sichinga said the offence Chanda had committed attracted a sentence of not less than 15 years and a maximum of life imprisonment.
"I have heard your plea for leniency but the offence you committed is very grave and it carries a sentence of not less than 15 years and a maximum life sentence. So to deter others from committing a similar offence, I sentence you to 15 years in imprisonment with hard labour," he said.
In another court hearing in Ndola, an 18-year-old boy has been sentenced to four years at a reformatory school for murdering a 55-year-old woman.
Fanwell Chilukusha, a peasant farmer of Yundayunda Village in Luanshya murdered Obina Pensulo of the same village and robbed her of K500.
This happened in October last year.
Ms Pensulo's grandson Briliat Kachenjela, 27, told the court that his grandmother lived alone but later started staying with Chilukusha whom she engaged as a general worker.
He said on October 18, Chilukusha informed him that Ms Pensulo had travelled to Mpongwe to visit her daughter.
However, when Kachenjela visited his grandmother's house on October 28, he discovered she had been murdered.
Chilukusha denied knowing Ms Pensulo or where she lived and that on the day of the murder he had gone visiting at a nearby village.
High Court Judge Yvonne Chembe said the charge of murder attracted greater punishment but the State concluded that he be sent to a reformatory school with hope that he would reform.