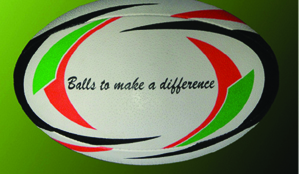 By ELIAS CHIPEPO –
THE National Rugby League (NRL) returns to action today after a three-week break with leaders Red Arrows hoping to edge closer to retaining their title with a win over bottom-placed Prisons.
Today's Week 12 fixtures will also see second-placed Chibuluma eyeing a win over fourth-placed Green Eagles to derail Arrows' coronation as champions as Nkwazi host Mufulira with troubled sides 'Powerhouse' Lusaka and 'Men At Work' Diggers clashing in what would have been a title-chasing fixture in years gone by.
Prisons v Arrows
Arrows enjoy a healthy 13-point lead over Chibuluma and a win today, coupled with defeat to the latter will see the airmen hold on to the title in a season that will see them finish unbeaten.
Prisons, who have already started preparing for life in the lower league, should not be underrated though as they would want to spoil Arrows' party and ensure that the champions are decided next week.
Arrows will bank on the experience of the likes of Edward Mumba, Nigel Chibwe, Ephraim Musukwa, Enock Mutembo, Kabwe Musonda, Silupya Chungu, Oscar Bwalya, Simon Kampindu, Ernest Mwansa and Terry Kaushiku for that needed victory.
Chibuluma v Eagles
This season surprise package Chibuluma are favourites to beat Eagles and continue to pile pressure on Arrows and keep their slimmest hope of winning the title alive.
Eagles have had a good campaign this year but have been disappointing as they have failed to maintain consistency and find themselves mid-table. Today's match offers a stern test for Eagles in their bid to finish in a respectable position.
Chibuluma will hope for good performance from Gift Kabeya, Patson Kasonde, Steve Katongo, Chisha Ingwe and Chama Mutiti while the visitors have the likes of Tedious Chipowa, Bwalya Mulenga, Daniel Njobvu, Enock Mwape, Mado Nyirongo and Davies Kalumba.
Nkwazi v Mufulira
Nkwazi are favourites to win this match against sixth-placed Mufulira on 17 points when the two sides clash in Lusaka. Nkwazi started the season on a high but do not look like a side that challenged for the title last season until the end as they have dropped crucial points along the way.
Tony Summerton had a good run in the Africa Rugby Group 1C qualifiers and should inspire his side that boasts of players such as Andrew Mwape, Peter Lishika, Lapstone Kapusa, William Mukuka and Silumesi Njekwa to victory.
However, the 'Policemen' should be wise not to underrate Mufulira as the Copperbelt side has caused upsets this season beating the likes of Diggers and Lusaka.
Lusaka v Diggers
This fixture two years ago would have been a deciding match for the title but alas the two sides have struggled this season with relegation at some point becoming a reality.
Even their position on the log is surprising as Diggers are fifth on 18 points having only played nine games while Lusaka are second from bottom on 13 points from their 1o games played so far.
Thus today's game will see the two sides fighting for pride with maximum points to help either side end the season in a respectable position.
In the B league, leaders Green Buffaloes will confirm their promotion back to the elite league with a win over Roan.
Buffaloes lead the log with 38 points with Konkola, 'Killer Bees' Ndola Wanderers and Kitwe Playing Fields (KPF) tied on 22 points while Roan is fifth on 20 points.
Konkola takes on sixth-placed Nchanga on 16 points as KPF and Ndola Wanderers clash in Kitwe as bottom-placed Kansanshi on three points is on bye.
Meanwhile, Zambia Rugby Union (ZRU) committee member Enoch Shikabeta, who is in charge of competitions, said there would be an Inter-Provincial Schools rugby tournament in Kasama today.