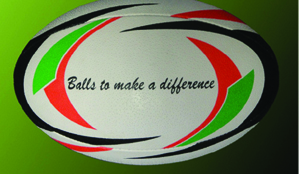 By MOSES CHIMFWEMBE –
Zambia 38 Mauritius 14
THE Zambia Sevens rugby team yesterday proved to be a dominant force in the southern region as they pulled off outstanding performances that saw them finish top at the Rio 2016 Olympic men's Africa pre-qualifiers-south staged in the Rwandan capital, Kigali.
Despite the pre-qualifiers being a formality for the Zambian side that has already clinched a spot in the final qualifiers slated for November in South Africa, coach Reuben Mkandawire's men were simply unstoppable.
The qualifiers also saw Ferdinand Kashimoto voted best player for his outstanding performance.
Zambia, who had earlier ousted DR Congo in the semi-final, made easy work of Mauritius who they thrashed in the final.
The Islanders could not match Zambia's class and tenacity as Larry Kaushiku and Israel Kalumba scored two tries each with Ferdinand Kashimoto and Edward Mumba contributing a try each.
Terry Kaushiku powered in three conversions while Andrew Mwape scored one.
On their way to the final, Zambia posted an emphatic 38-7 victory over DR Congo, who came out second in Group B.
Mwape scored the first and second tries with Kashimoto grabbing a third try while Simon Kapindu, Larry and Kalumba scored the fourth, fifth and sixth tries, respectively. Kapindu and Mwape further added a conversion each.
The Zambia side got off to a bright start, beating Botswana 21-12 in their opening game with Leonard Kashimoto scoring two tries while Kalumba scored one try and Mwape powered in three conversions to set the tone for the qualifiers.
Burundi were second in line to suffer Zambia's thrashing, going down 7-33 in the game that saw Kapindu, William Mukuka, Gift Kabeya, Mwape and Larry score a try each.