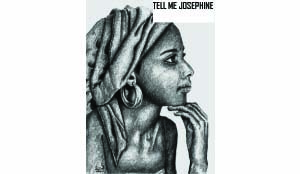 DEAR Josephine
My ex-boyfriend is nine years older than me and is a Muslim. I kept our relationship a secret since both families did not approve of the relationship because of our different religious backgrounds.
I really miss him and think I might love him, but I know if I go back to him I will have no support from my family. Do I follow my head and steer clear in line with family wishes or follow my heart and maybe be happy long term?
Mumbi
Lusaka
Dear Mumbi
I would suggest you do not rekindle this relationship since there is a wedge already between you and your ex.
Moreover, the mere fact that both families do not approve of the relationship should sound alarm bells of how things will unfold if you marry.
I cheated, should I tell him?
Dear Josephine
I've been with my boyfriend for nearly two years but I've cheated on him twice with the same guy.
The guy I've cheated on him with is a really close friend of mine and we get on really well. We are very similar people and have loads in common, unlike me and my boyfriend.
I do love my boyfriend – he's a nice bloke and treats me well – I just don't feel the same way as I did six months ago.
I broke up with him the first time I cheated but I didn't tell him. I just said it wasn't working for me anymore. But we got back together after a few days because I think I missed the company.
I don't know what I should do. Should I tell him I've cheated and then break up with him or just not tell him at all? I have strong feelings towards my friend and I don't feel I'm with the right person at the moment.
Mable C
Kabwe
Dear Mable
Don't even dare to reveal your unfaithfulness to your boy friend since as a psychologist I know how it will affect him.
They say if it hurts, don't tell. However, I would like you to make a final decision on who you want to court. You seem to be in a dilemma.
Embarrassed of my past
Dear Josephine
I'm a 28-year-old woman and I haven't really had any serious relationships. I've had a few flings that have lasted a few months, but I have slept with quite a few men in my time.
I don't feel bad about that – well, I didn't until I met my current boyfriend (who is 25) and we got talking about our relationship and sexual history.
He told me he'd slept with five women – all proper relationships. My list of exes is a lot longer, however.
Let's just say it runs into double figures. I was too embarrassed to tell him my real number so I lied and said it was eight.
I feel bad having lied, but I think he could be "the one" and I don't want him to think I've slept around or I'm unable to hold down a relationship. Please help.
Lilian
Chililabombwe
Dear Lilian
Like you say, you've never met anyone you've wanted to have a serious relationship with, so that's why you've slept with more people than he has. I'm sure he'd get that.
And why feel bad about your sexual history? I also don't think you're giving him enough credit – why would he judge you?
He's not with you because of how many people you have or haven't slept with – have more confidence in yourself. And, if he did judge you, then I don't think he's "the one" after all.
If you feel bad about lying to him, then face up and make a joke of it. But I think you're the one making it into an issue – I don't think it'll be a problem for him.
We broke up but still sexing
Dear Josephine
I was in this relationship with a girl I loved for almost eight years and we had our ups and downs, like any other relationship.
However about three years into our relationship she cheated on me with a work mate. She said it was the biggest mistake of her life and never spoke to him again.
I'm still paying rent for her house and I pay all the bills, but I'm looking to move out as it's best for us to have our own space.
The thing is, we're still sexually attracted to each other and she says sex with me is the best and she will never find that with anyone else. Should I ditch her or try to rekindle the relationship?
KM
Lusaka
Dear KM
If she cheated on you once, you could sit her down and iron issues out. I feel this is tied to you paying her rent and other bills.
The only hitch is sex. I don't think your relationship should be hinged on great sex since marriage is above that.
Send queries to tellmejosephine@gmail.com