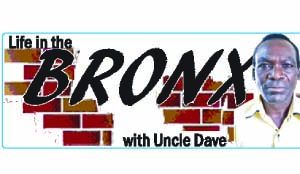 WHAT had proved to be a merchandise haven for hapless Lazzo suddenly became a no-go area.
He had gotten used to making fast money on the corridors of the now defunct Lusaka's 'Hidden Pub'.
It was here that he mingled in the dusk peak hour rush and would snatch a cellphone or two from unsuspecting commuters seated by the window.
As he took a ride in the city bound bus, he would see his former trading point being guarded by police.
Cruising on, a commuter commented that the once overcrowded corridor that gave sanctuary to countless scallywags of his type had vanished into thin air and now the evicted peddlers relished the memories of brisk business in their heydays.
At one stage he had relocated to the Copperbelt but made a dramatic comeback to the city.
Back at the watering hole, someone had made reference to Lazzo's quick turnabout equating it to numbers of youths that trekked from the Copperbelt  during the 1993 Gabon soccer team's funeral.
It was again the slant forehead man who in his usual mood of teasing his tribal cousins said that episode marked a long-term exodus from the cooper rich province.
"Now, what is going to happen to my brothers from the Copperbelt who had turned the 'Hidden Pub' corridors as their source of livelihood?" he chided his mentor who was lighting a cigarette to begin a long puffing session.
"Well, some of them will become troublesome in another way because they will seek to find an alternative," replied his mentor.
You did not hear?  Our own Lazzo had briefly gone to his hometown in Ndola but did not find it easy, so he rushed back to the city…," he concluded expecting a reaction.
His premonition was right because he got instant feedback.
"This city is a centre of wealth   as everything is here.  Talk about the central bank,international airport and other infrastructure, we have all that here."
He took a rather prolonged sip of his bottle of lager and as he placed the bottle on the counter continued: "Even the circulation of money in Lusaka is immense.  In Lusaka, one  can give you K50 without blinking," he declared as his mentor listened intently.
Lazzo entered the watering hole oblivious of his being the focus of discourse.
The bygone episode had repeated several times in his life especially when he stumbled on some fortune after selling some emeralds.
It was again his enterprising zeal that saw him join a cluster of illegal miners on the outskirts of Kitwe city nicknamed 'Tshombe' (a Congo DR nationalist).
Whilst there, he smuggled some stones and sold them on the black market and was an instant millionaire who did not last!
He had been known to buy several bottles of lager used the alcoholic laded drink to wash a  car he had hired for a show-off.
Observers thought that this was blatant weird reasoning but the move was calculated to show that he had an astounding amount of cash to spend.
Here he was again after switching cities immersed in a legion of self-employed menial workers.
"That corner you like so much has seen people come and go but here you are back in there again!," joked a patron as Lazzo proceeded to greet a section of the patronage.
"We had heard that you had decided to go back to the Copperbelt but all the same, we  are happy to see you back!," said a second patron.
"I quickly saw the difference when I arrived there because I soon realised that friends of my generation had already left for other towns including Lusaka."
He continued, "When I paid a courtesy call on what used to be my favourite watering hole, I was completely rendered a stranger!" he disclosed as the slant-forehead man asked the bar tender to give Lazzo a bottle of lager.
This gesture reminded Lazzo of his days of plenty but his role was now being played by other patrons.
He recollected a series of sayings such as 'every dog has his day' and 'one good turn deserves another'.
"This man was once in his own world of plenty in terms of money and women some of whom stole from him!," chuckled the slant forehead man.
Lazzo reacted with a short laugh to compliment the joke which Lazzo thought was simply part of previous gossip about him.
However, it's all he ever had since his account became red and the fewer the banknotes,, the  fewer the   acquaintances one was destined to have.
His moments of introspection on the other hand were sometimes interrupted by external stimuli such as distorted loud music blaring from the multi-megawatt speakers.
Lazzo also wondered the sanity of those who turned their volume knobs to the maximum.
He further thought that constant bombardment of eardrums with high-pitched electronic sound somewhat resulted in hearing impairment.
This was because during some discussions, one had to shout to be heard as the music blared on.
Lazzo moved a step backwards as the slant forehead man puffed away a cloud of cigarette smoke which blew his way.
He certainly was allergic to smoke and many times, it had an adverse effect on his taste buds!
Some courteous smokers in the hood soon realised this and would on their own excuse themselves and smoke at a distance and only walked back after their smoking stint.
It was not always rosy as some smokers were plainly rude and released a disturbing whiff of smoke mindlessly as if saying 'I don't care, you can go to blazes!"
As Lazzo walked back home, he suddenly realised the emergence of makeshift stalls on the roadsides.
All this had taken place during his brief journey to the Copperbelt but now he was back to begin life where he left off.
These days, the watering hole tender had developed a tendency to shut the doors too early on the pretext of the erratic load shedding which had proved to be quiet a menace to the patronage.  Just as he pitched up home, there was another blackout!