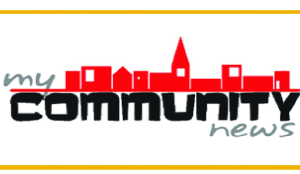 BY ADRIAN MWANZA –
LUSAKA Mayor George Nyendwa has cautioned councillors in district councils to adhere to Local Government and Housing Minister John Phiri's directive on land allocation.
Mr Nyendwa said district councils needed to adhere to Dr Phiri's order of adhering to the Administrative Circular No 1, 1985 which clearly indicated the procedures to be followed when allocating land.
He said Lusaka City Council had no land but that the circular targeted district councils which had abundant land.
Mr Nyendwa said the circular clearly indicated that no district council had the authority to permit or authorise the occupation of any plot unless the developer had received an offer letter.
Mr Nyendwa also called on relevant authorities to investigate the Livingstone City Council land scam to improve transparency.
He said it was unfortunate that councillors were implicated in such land scandals.
Mr Nyendwa wondered which procedure the councillors at Livingstone City Council used when allocating the land in question for it to raise so much dust.
He called for stern action on all the councillors found wanting regardless of their political affiliation.
"No councillor should be spared if found wanting in cases of illegal land allocations regardless of their political affiliation," he said.
He called on the minister to ensure that the matter was dealt with transparently and that those found wanting needed to face serious consequences.
"The Minister of Local Government should ensure that investigations are carried out and the findings released in order for the culprits to serve as an example," he said.
LCC summons 55 dog owners
By PASSY HAACHIZO
THE Lusaka City Council (LCC) has summoned 55 dog owners for not complying with the Dog Registration Act.
This was after the council intensified the registration of dogs following the outbreak of rabies in Lusaka, with two cases recorded so far as it waited for results of samples that were being taken from dog carcasses which were collected from Olympia Township in Lusaka.
LCC assistant public relations manager Brenda Katongola said the 55 dog owners would soon appear in court for not registering their dogs in line with the Dog Registration Act.
Ms Katongola said it was unfortunate that some individuals had decided to defy the dog registration exercise.
"The 55 dog owners that we have summoned will soon join their colleagues that are already appearing in court for not complying with the Dog Registration Act," Ms Katongola said.
New registration of dogs is K72. 50, whereas re-registration is pegged at K54.50.
Ms Katongola said in accordance with Section 11 of the Control of Dogs Act CAP 294, only two dogs per household were authorised to be registered.
She said LCC had come up with strategies such as sensitising members of the public to curb rabies cases that had just surfaced.
LCC has engaged a private vehicle to act as a private clinic in the on-going registration and vaccination of dogs.
"On September 15, we received one complaint of a suspected rabid dog in Olympia, which we put down. We are also on the ground in Mtendere where we put down one unregistered dog but we have suspended the exercise of shooting, we will continue next week," she said.
Ms Katongola said the council had moved to Chilenje Township to conduct mobile sensitisation.
Kabushi maternity works advance
By YVONNE CHATE
THE construction of K1.6 million Kabushi maternity wing in Ndola's Kabushi Township has advanced.
The construction of the maternity wing which started last year would be completed before the end of the year.
Ndola District medical officer Kakungu Simpungwe said about 85 per cent works of the maternity wing had been completed.
Ms Simpungwe said what was remaining before the commissioning, were final touches to the building.
"About 85 per cent of the construction works of the building have been completed and what is remaining are final touches," she said.
She said once completed the maternity wing would facilitate a safe delivery environment for expectant mothers.
Kabushi Clinic had operated for four years without a maternity wing and expectant mothers have been going to nearby Lubuto Health Centre.
Ms Simpungwe said the project was undertaken by Stardy Construction Limited and is near completion.
'Speed up James Phiri Road works'
BY YVONNE CHATE
RESIDENTS of Ndola's Northrise Township have called on the Ndola City Council (NCC) to expedite works on James Phiri Road.
The residents said the stalled construction works on the road had inconvenienced both motorists and pedestrians in the area.
"We are inconvenienced by the stalled works on the road because there is only one lane that acts as a passage for cars moving from north to south and the opposite," he said.
John Mwila, one of the motorists told Sunday Times that the stalled construction was endangering pedestrians, especially at night.
A check found heaps of soil piled along the entire James Phiri road right in front of some houses on the left side of the road.
One of the residents in James Phiri Road said heaps of soil were dumped in front of the houses on the left side of the road.
Yengwe Ward Councillor Andrew Kalima said he received a report on the stalled works that were done by NCC, and that the local authority deliberately left the heaps of soil along the road for accountability.
He said NCC wanted to ensure that the contractors that were working on the road had done the right thing before they were paid.
Nkandela residents cry foul over bad roads
By SARAH MWANZA
SOME residents in Chief Nkandela's chiefdom have called on Government to work on access roads that lead to the market in Nkandela Village in Monze District.
Headman Edwin Kachele said farmers had difficulties to transport their produce to markets because of the poor road network.
"Nkandela Village is a farming area and people need a good road network so that they can easily transport their produce to the market and also bring the farming inputs to their farms," he said.
Mr Kachele said the deplorable state of the roads had contributed to stifled development in the area.
He appealed to Government through the Ministry of Transport, Communications, Works and Supply, among other stakeholders, to come to their aid.
Mr Kachele said besides enabling farmers to cart their farm produce to the market centres, it would open up the area to proper and rapid development.
He said improvement in the road network would also help reduce the rural-urban migration among the youth in search of white collar jobs in the cities besides the fact that such job seekers were not even qualified for the jobs they sought.
Gwembe acquires life  jackets
By SARAH MWANZA
GWEMBE District Council has procured 221 life-saving jackets at a cost of K232,000 aimed at saving school-going children from drowning.
The Gwembe District Council's move follows the drowning of more than 25 people, mostly pupils, on Lake Kariba last year as they were heading for Zambia's Golden Jubilee Independence celebrations using a banana boat.
Gwembe District Council secretary Dewine Kaoma said the life-saving jackets procured would be distributed to all the schools along Lake Kariba.
"We have continued to witness our children drowning on Lake Kariba due to the lack of life-saving jackets in schools," he said.
Mr Kaoma said the district had continued to record an increase in water accidents and thus was hopeful that the life-saving jackets would help in reducing the occurrences.
Mr Kaoma said the council was working tirelessly to save people from drowning in the lake, while trying to cross to the other side.
He further said the council had procured earth-moving equipment at a cost of K150, 000 using the Constituency Development Fund.
Mr Kaoma said the council would ensure that the roads in the area were improved to help ease transportation of Gwembe residents.
"The road network is extremely bad and worsened by the fact that it passes through the valley and I am sure that the machines will go a long way," he said.
Mr Kaoma said more than 12,000 households had directly benefited from the safe and clean drinking water.
Supplement Water Aid Zambia, Govt urged
By SARAH MWANZA –
KAZUNGULA District-based Chabalanda Basic School acting head teacher Liswaniso Liswaniso has called on Government to supplement Water Aid Zambia's efforts of uplifting hygiene standards in most rural schools and communities.
Ms Liswaniso said most schools in rural areas lacked improved hygiene standards, hence making it prone to outbreaks of diarrhoeal diseases, especially in the rainy season.
She said this during a media tour at the school where Water Aid Zambia has built a lavatory at a total cost of K15,000.
The constructed lavaory is expected to benefit more than 300 pupils at the school.
"We thank Water Aid for their gesture as it will go a long way in helping our girl children in attaining decent education," she said.
Kazungula District Council project officer Nyambe Mufalali said the move to construct a lavatory at the school was aimed at providing improved hygiene for the pupils.
Mr Mufalali said the essence of the school-led sanitation campaigns was aimed at preparing schools to be agents of triggering hygiene related behaviour change in the communities.
Chabalanda PTA committee chairperson Emmanuel Muyunda said the school fraternity had the potential to make a positive impact to attain ODF status and that schools had proved to be ideal platforms to effect behaviour change.