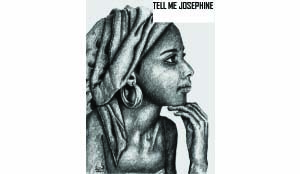 Dear Josephine
I am married to a very abusive man who abuses me both verbally and mentally. The strange thing is that I am afraid to leave him because he is rich and provides for all my needs.
He has built a house for my parents who don't know his other side of personality.
However, things are getting out of hand since recently he pushed me twice, once while I was pregnant, and has also slapped me and pulled my hair.
He has also threatened me, saying that if I don't do what he wants he will cut me out of the will. I haven't called the Police or reported this to the Victim Support Unit recently because I am scared that he will throw me out.
He can also easily buy the law. I say this because at one time I reported him to Police but when he talked to some people there (I suspect he bribed them), they reprimanded me advising me to grow up and be tolerant. What should I do?
Mrs B K
Lusaka
Dear Mrs BK
You need expert help. Do you know that domestic violence is the great scourge of our society and an all-too-common occurrence in homes across this supposedly civilised land? There are thousands of people suffering like you: One in five women in Zambia, and a few men, too. I wish your situation were more unusual, but as a woman between the ages of 15 and 44 you are more at risk from a partner's abuse than you are from killer diseases, including cancer.
The good news is that in this country, such abuse is recognised as a crime and there are solutions for vulnerable people in your position and laws in place that are intended to protect you.
There is no excuse for your husband's behaviour. He is unlikely to change in the foreseeable future and the danger of the violence escalating is one you need to take very seriously, particularly when he feels you are slipping from his grasp.
Forget about his money and report him so that you free yourself from his control once and for all.
Dear Josephine
I am 33 and have always been independent, into music, travel and lots of hobbies. Relationships were never my priority, especially as my parents had a very unhappy marriage. The trouble is that I feel at 33, I am slowly aging with regard to meeting someone. I listened to the song Virgin Nkote and felt the musician was singing about me. Please Help.
VM
Ndola
Dear VM
Isn't that just typical? You finally find a dream job, but rather than take a moment to savour that success you're already looking for the next box to tick on the list of your heart's desires. Few of us celebrate good fortune – no sooner do we get what we want than we budge our parameters that bit further so we can revert to our more familiar sense of dissatisfaction.
How many of us would respond "content with what we have" when questioned about our lives, and if so, how would that be received? I'm not sure it's what they're looking for in job interviews or on dating sites, but it should be ranked higher.
Your parents' unhappy marriage influenced you to seek security outside of a relationship. It was a healthy choice. Finding a partner when you're happy with your career and your life is not just easier, it's far more likely. It also gives solid ground on which to build a future together. Having said this, I feel this guy is out there. Give him space in your imagination, get on with your life, and I know he'll materialise.
Dear Josephine
I am 17 years old and I broke up with my boyfriend a few days ago because I noticed on his laptop that he looked up a lot of porn. He told me he was addicted to it. This broke my heart. It made me feel like I was being cheated on because he was looking at all the other girls on the porn sites and getting turned on by them. When I broke up with him for this, he acted like he didn't care, and now I feel very insecure. Do you have any advice?
Jane K
Dear Jane K
Give yourself a pat on the back. If I were there, I'd be doing it for you. You should be proud of the strength of character you've displayed. For most of us it takes decades to develop the convictions that inspire us to make moral choices regardless of the consequences.
Whether or not you're in the majority about the acceptability of pornography in a committed relationship, you have every right to make your own choice. I agree with you and will try not to labour the point, having frequently done so in this column. I'm desperate to investigate further the effect on modern relationships and our society of the proliferation of pornography and our dramatically enhanced access to it in the last decade or two.
Dear Josephine
I am 34 and I've been with my boyfriend for two years, but have never been madly in love or in lust. Last year I became pregnant and lost the baby at 16 weeks. We were both deeply upset. I have now discovered I am pregnant again – just after asking my boyfriend to leave the house we share (which I own). He agreed and has moved out for us to think about what we want to do. He is a lovely, decent, honest, kind man. The rows have been instigated by me and my brattish behaviour. My boyfriend has now told me he "did not sign up for this", that he would like me to abort the child as he has tried many times and we always get to the same hurtful place. He doesn't want a child in a broken relationship and I suspect he wants to be free of me.
Molly
Kabwe
Dear Molly
You may not be saintly in your emotional responses, but you are brutally honest, which is greatly to your credit. You've discovered what the Ancient Greeks knew to be true: Fate mocks mere mortals. You are running on emotional adrenalin and the surging hormones of early pregnancy – neither conducive to rational thought.
Let's unpick and isolate the threads of your story that matter. First, the baby business. You are right – in your mid-30s getting pregnant, let alone carrying to term, is a challenge.
You've already had a miscarriage so you know how precious this chance is. Having an abortion could squander your last chance of motherhood and equally depressingly it's still possible you may have another miscarriage. I know men out there will groan, but right now you have to think of yourself.
Keep that child please.
Send queries to  ellmejosephine@gmail.com