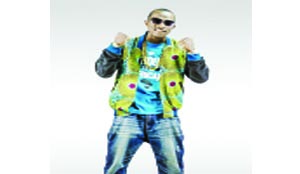 By CHRISTINE MWAABA –
MACKY II, the Kopala swag, has urged fellow musicians to be innovative and think about other investments in order for them not to be limited to one line of business.
In an interview with StarTimes Weekend Entertainment, the Copperbelt hip-hop giant who recently opened a new pub in Lusaka's Chalala area, said musicians should change their way of thinking and venture into businesses which could be helpful when times change.
The talented artiste, who has also invested in the clothing business through the Kopala swag fashion brand, noted that Zambian musicians could also become entrepreneurs and remarkably contribute to the growth of the national economy.
Macky II, whose real names are Mulaza Kaira, said the musicians need to take a more active role in ensuring that they invest when they are still relevant to their fans and society.
"It's good for musicians to invest in other areas so that they have where to lean on when times become hard. Nothing stays permanent and what if one day you wake up with no voice, what can you do?" he asked.
He said musicians could learn from some of the local as well international artistes who have prepared themselves adequately for hard times by diversifying their investments.