Published On February 4, 2014 » 6197 Views»
Opinion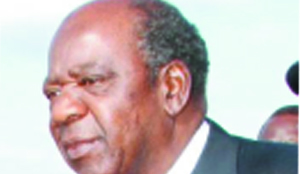 WESTERN Province is among the least developed regions in the country and the public perception of the area coupled with poor road infrastructure, has had a negative impact in terms of attracting potential investment there.
Areas such as Shang'ombo for instance, are non- existent because they are associated with high poverty levels and poor road and industrial infrastructure.
But the coming of the Patriotic Front (PF) Government into power in 2011, ushered in a new lease of life for the province which is now receiving attention.
The province hitherto considered poor, is now the focal point for unprecedented economic development as efforts are being made by the Government to attract Foreign Direct Investments (FDIs).
Finance Minister Alexander Chikwanda, who was in the province not too long ago, expressed optimism that the region was now set for economic revival.
The province which has abundant potential in industries such as rice growing, beef, mining, sugar, cashew nuts, fishing, hospitality, timber, crafts and tourism, had until recently remained unexploited to the fullest.
With the Government now focusing on massive infrastructure development throughout the country, following issuance of the US$750 million Euro Bond, the whole Western Province will undergo rapid change in the next five years or so.
Therefore, plans by an American firm PADIC, which has already been given 30,000 hectares of land by the Barotse Royal Establishment (BRE) to set up a sugar plantation and refining factory in Shangombo, is a clear testimony of the Government's commitment to take economic development to Western Province.
According to Shangombo area Member of Parliament (MP) Poniso Njeulu, who is also Information Deputy Minister, the US Company is expected to start the project in the second quarter of 2014 and will initially create at least 1,200 jobs.
This is a positive development for the province which has for a long time failed to attract potential investments due to poor public perception and adequate investment promotion.
This an area where the Zambia Development Agency (ZDA), the Private Sector Development Association (PSDA) and other stakeholders should work closely to ensure more investment is attracted to the area through massive marketing.
The creation of more jobs, especially in the far flung Shangombo, will improve people's livelihood while, at the same time, the region will be one of the major contributors to the country's Gross Domestic Product (GDP).
There is great hope in the province that encompasses almost all the major industries that can spur economic development for the benefit of not only that region, but the whole country.
Government on the other hand, should continue providing incentives aimed at attracting more investment to the area for job and wealth creation.
Western Province can be described as a sleeping economic giant that is now preparing to awaken.