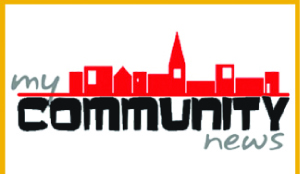 By DAVID KANDUZA –
THIRTY boreholes have been sunk in six chiefdoms in Lufwanyama District at a cost of more than K1 million to improve supply of clean water and sanitation.
The beneficiary chiefdoms included Nkana, Lumpuma, Mukutuma, Fungulwe, Shibuchinga and Shimukunami.
The district was granted the status in 1997 and had seen accelerated infrastructure development after the PF Government assumed office.
District council secretary Rebecca Banda revealed during the week in Lufwanyama that the Government had partnered with UNICEF to implement programmes aimed at improving sanitation services in the district.
"We have made progress in ensuring that our people in Lufwanyama have access to clean water and sanitation.
So far, 30 boreholes have been drilled in various chiefdoms," Ms Banda said.
She said out of the 30 boreholes, 20 were in Chieftainess Shibuchinga's area which was recently declared an open defecation free zone.
Ms Banda said the local authority had been sensitising members of the public on the importance of digging pit latrines to avoid defecating in open places.
She said some chiefdom like Lumpuma had pit latrines which were dug to required standards to avoid contaminating ground water.
On some of the challenges the local authority faced, Ms Banda singled out the lack of office and residential accommodation which had made it difficult for civil servants to reside within Lufwanyama.
Civil servants, who were deployed to the area upon its attainment of district status, lived in Kitwe and Kalulushi commuted to Lufwanyama for work daily covering a distance of more than 100 kilometres.
But Ms Banda has assured that the situation would change once the houses under construction were completed by April.
Namwala mothers get shelter
By CHUSA SICHONE –
EXPECTANT mothers in Namwala District will no longer have to cover 200 kilometres in search of safe delivery.
Maternal mortality cases were expected to reduce.
This follows President Edgar Lungu's commissioning of the mothers' shelter at Namwala District Hospital at the weekend.
Namwala District Hospital senior nursing officer, Jean Akushanga said in an interview that the mothers' shelter would enable expectant mothers kept there before delivering.
"This is where we want to be keeping pregnant women before delivery. We have health centres very far, the farthest I think is over 200 kilometres. So when they are received here (Namwala District Hospital), we want them to be here as they wait to deliver," she said.
Ms Akushanga said there was usually a delay for expectant mothers who were 200 kilometres away from Namwala District Hospital to be attended to and thus was hopeful that the mothers' shelter would result in quick response.
Criminals 'seize' Findeco House
By JAJAH COULIBALY –
ZAMBIA'S tallest building Findeco House has become a hub of criminals due to porous security.
The 22 storey building was now being used as a crime hideout because of the various theft activities being conducted especially by the street kids.
A check by the Sunday Times following the latest crime incident which occurred at the 38-year-old building where two men were attacked and left for dead recently indicated that there was need for the police to beef up security there.
" We were attacked around 19:00 hours barely after our friends were also attacked , we operate from here, they usually ran into the building after striking due to porous security," they said without identity for fear of being followed as they suspect attackers to be known people.
They said in an interview that recently smartly dressed men broke into newly opened Faith Radio station'one love radio' and went away with expensive gadgets such as mixers and apple laptops.
Others attributed the continuous crime activities to the National Housing Authority (NHA) owners of the building who had failed to provide reliable security as the building was not strict to anyone compared to other buildings like Zimco, Cairo Mall and Indeco.
One of the tenats from top floor of the building said his office had been leaking for the past four months and no works had been done.
Several office tenants at Findeco House have appealed to the NHA to look into the problems  faced by the occupants.
Treat all traders equal – Kampyongo
By DELPHINE ZULU –
LOCAL Government and Housing Minister Steven Kampyongo has directed all market officials to embrace and treat every marketeer equally regardless of their political affiliation.
Mr Kampyongo who said he had received numerous reports about cadres mishandling marketeers belonging to other political parties warned of stern action against anyone found mistreating any trader especially the call-boys and cadres.
Speaking when he addressed Soweto traders recently, the minister said every marketeer was vital towards the peaceful development of this nation and did not want see any confusion emanating from politics in markets.
He said most of the confusion and division was as a result of political differences, exorbitant unclear charges and others.
" I do not want to see confusion here, many times I have received reports of confusion amongst traders based on political affiliation," he said.
Mr Kampyongo also urged the market officials to ensure that they partnered with the Lusaka City Council (LCC) and ensure that the markets were cleaned thoroughly and garbage collected daily.
He said markets were trading places and accessed by different individuals who should not be subjected to filthy trading areas, especially in the wake of cholera in three townships.
The minister advised council workers to mount vigorous sensitisation programmes on hygiene and sanitation to avoid the spread of the water-borne disease.
"So you council workers I want to see change in terms of cleanliness of the market, do not just collect money without cleaning the markets, this complaint should come to an end, you are looking beautiful and yet you are failing to clean where you operate from," he said.
He also warned of stern action against any council worker found involved in corrupt activities saying he was aware that some individuals were engaged in corruption in council markets.
Kafue council acts against cholera threat
By CHIPEMA SAKAIMBO –
KAFUE District Council has joined others in cleaning all townships in the area to prevent the outbreak of any disease especially cholera.
Council public relations manager, Bertha Chola said the council would make sure the town maintained high levels of hygiene and sanitation.
Ms Chola said it was the duty of Kafue residents to also ensure the town was clean by participating in the clean up campaigns mounted by the council and avoid dumping of garbage indiscriminately.
She said the council would provide dumping bins to every household at a fee and take appropriate action against anyone found dumping garbage behind their backyard.
She warned residents in the habit of dumping garbage in drainages and other undersigned places to desist from the act because it was a punishable offence.
Ms Chola said the cleaning exercise would continue and be done weekly.
Meanwhile, residents turned up in numbers for the first clean-up exercise with mostly women especially marketeers who joined hands with the council.
"As council, we want to ensure that Kafue doesn't record any cholera case that's why we have come up with this exercise.
"Prevention is better than cure, so let us keep Kafue clean and promote hygiene. The places that are cleaned up are all drainages, the markets and all dumping sites," said Ms Chola.
Maria Zulu, a Kafue resident, praised the council for taking up such an initiative an indication that it considered their well being.
Ms Zulu said she would report any one seen littering the cleaned up areas to the authorities.