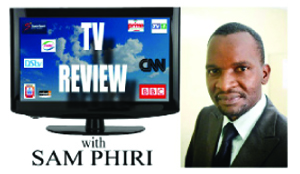 IT is hard to believe that the ugly face of death has yet again resurfaced, robbing the media fraternity of one gallant broadcaster with an incredible track record in the television industry – 2014 MISA Journalist of the Year Award winner Faith Kandaba.
Government is shocked! The announcement  on  February 24, 2016, around 05:00 hours that Faith breathed her last at Lusaka's University Teaching Hospital (UTH) has besieged the entire nation with lamentations that would not only last a night but countless nights – what a woman!
With her signature spectacles on her humble face, Faith created a special relationship and family with millions of Zambians mainly through her proficient newscasting and anchoring of high profile interviews on ZNBC.
A huge family of viewers from the deep and remotest areas of Zambia, all the way to the first family will forever remember, appreciate and celebrate the life of this fearless journalist.
Although it was an impossibility to meet all her viewers who appreciated her huge contribution to the television industry and the country, many feel the loss just as though they had met her; an indication of a positive impact created.
The fact that Faith was to celebrate her 41st birthday on June 7 compounds the grief in many who personally knew her.
That is why it is hard for her ZNBC family and viewers to stomach the fact Faith's face has been permanently swallowed by the dark cloud of death.
ZNBC corporate affairs manager Masuzyo Ndhlovu admits that the corporation has indeed lost a gallant journalist.
"Faith's death has come as a big blow to the corporation and it will really be very expensive to replace the forthright experience we have lost in Faith.
"I can just say she is irreplaceable as she had her own unique way of executing her duties" Masuzyo said.
Zambia's leading pay TV MultiChoice Zambia and SuperSport southern region are equally saddened by Faith's passing away.
Mwiika Malindima, the  MultiChoice public relations manager says the passing away of Faith is a huge loss especially to the younger generation in the media circles who would have tapped a lot of knowledge and experience from her.
SuperSport marketing manager Southern Africa, Marlon Kananda says the World of Champions received the news with shock and that it was a major loss.
"We knew Faith and she was one of the household names in the broadcasting circles in our country and I believe even beyond the borders of this country," Kananda says.
For the Zambia Media Women Association (ZAMWA), the passing of Faith was least expected at the time her services were highly required.
ZAMWA chairperson Felistus Chipako says Faith was a major representation of women in the media fraternity.
"She was more than a colleague to me as she was also a personal friend … it is very sad more that we did not hear about her illness," she says.
Faith joined ZNBC in the year 2000 as a trainee newscaster, almost the same period with Grevazio Zulu.
She rose through the ranks from trainee newscaster to full-time reporter in 2003 and was subsequently transferred to Livingstone in 2005.
Two years down the line, she was brought back to Lusaka on promotion as a producer, a position she held up to 2011 when she received a massive elevation to head of production and operations in Kitwe.
In 2012, she was made head of news, a position she held for a year before being moved to head the current affairs department until 2015 when she was made head of special projects.
It was during her reign as head of news that in 2014 she stood firm to protect one reporter on Press freedom; a brave move that earned her the highest recognition award at MISA Zambia Media Awards.
In July last year, Faith was moved again this time around to head the department in charge of content research, a position she held till her demise.
On behalf of the Sunday Times that has for decades provided space for this platform, we salute this great woman of the soil and our deepest condolences to the Kandaba family and ZNBC.
Farewell Faith, the viewers and your sources will surely feel the gap left by you.
Rest in peace.
We end on this sad note today. May the life of Faith Kandaba be largely celebrated as she contributed massively to the media in the entire country.
Comments: samphiri77@gmail.com WhatsApp text 0962215687.