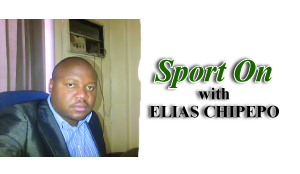 THERE is need for newly-elected Football Association of Zambia (FAZ) president Andrew Kamanga to be on full alert following his election last weekend after defeating incumbent Kalusha Bwalya.
Why am I saying so? Last Saturday's elections saw Kalusha lose while his supporters in form of those contesting other positions won. Kamanga won but his team tumbled meaning he is a loner, so to say.
And, if word filtering through is true, then I am afraid things may not be that easy for Kamanga.
It is rumoured that some executive committee members have put forward various demands including the appointment of one comrade as general secretary failure to which they would commence impeachment proceedings against their boss.
I appeal to the executive committee members to just drop their guard by supporting the man at the top and let football move forward. Manoeuvres to oust him will not do anyone any good and I hope those plotting to do so will stop or resign on moral grounds.
Almost 80 per cent of the previous executive committee under Kalusha were not returned except for Richard Kazala, who was elevated to the second highest office from committee member, and Lee Kawanu, who retained his position as executive committee member.
Regardless of the democratic manner the elections were conducted, I feel there was something sinister somewhere if we take a closer look at the composition of the new executive.
It is an open secret that every candidate had their preferred people they wanted to work with and the current composition of the executive committee shows about 80 to 90 per cent are Kalusha's people.
None of the candidates that openly supported Kamanga got elected into the executive…if my memory serves me right.
The question now is; what happened and who betrayed who? Was Kalusha dribbled by his own people or did he score his own goal?
Well, that's history, and my only wish for the new executive is to work together and embrace each other for the good of the game.
Whether Kamanga is a minority president or not does not change the fact that he is the current FAZ chief who needs respect just as much as Kalusha, who has immensely contributed to the game.
I think the country cannot afford to completely get rid of a person like Kalusha. We need him in whatever way he can be part of the game. He might have had his own falls but he can still be used to help take Zambian football forward.
I know Kamanga is one sober-minded person who needs support from all stakeholders, including those with opposing views in his quest to develop the game.
Though I feel sorry for my one colleague who has to bow down before the man he insulted, I am sure the comrade has learnt a bitter lesson of life and I really admire his courage.
Whether he shall be maintained in his current position or elevated to that position we all know he had been eyeing remains the prerogative of the executive committee.
I salute former general secretary George Kasengele, communications manager Nkweto Tembwe and Chipolopolo team manager Lusekelo Kamwambi, who stepped down although I believe football must be bigger than an individual.
I guess it was an issue of allegiance and the comrades felt morally right to quit and I respect their decisions.
I can only wish them all the best in their future endeavours and hope they will not completely shun football even when out of the main administrative system especially that our 2017 Africa Cup of Nations still hangs in the balance.
Talking about qualification, the 1-1 draw against Congo Brazzaville at Ndola's Levy Mwanawasa Stadium on Wednesday has put us in a tricky situation.
This is the game we could have collected maximum points from before heading to Congo for the return leg. It is my sincere hope that the players will rise to the occasion at Massamba-Debat Stadium on Sunday and ensure they don't drop any points.
Wishing you a happy sporting Easter holiday, and remember to continue emailing me on eliaschipepo@gmail.com or eliaschipepo@times.co.zm and on twitter @eliaschipepo.