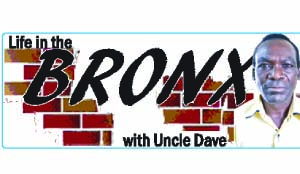 AS Lazzo was taking a walk in front of a recently-opened shopping mall on the fringes of the hood, a plush car pulled up near him.
Inside it was a woman dressed in West African regalia right where he was standing.
The unthinkable happened because the woman proceeded to tell him that she liked his features and was inviting him out!
Lazzo was taken aback by this gesture and he was already imagining whispering 'sweet nothings' to her.
Before he could finish his contemplations, she opened the front door to him and gestured to him to enter the vehicle.
This chance had come on a rare silver platter and he did not hesitate. He had heard stories about some women in the city of her type who spent lavishly on some young men as 'sugar mummies'.
Seconds before he entered the car, he noticed small bundles of cash on the seat but he was told ignore that and merely sit on them.
As they drove off into Kafue Road, she asked him to 'throw the cash into the back seat'.
For a long time, Lazzo had not come across such an astounding sum of money.
When he was sure she was not looking as she concentrated on the traffic ahead, he fumbled a bit and threw one bunch inside his shirt!
She was heading towards Manda Hill en route home along the Great East Road when she told him that she briefly wanted to buy some food before proceeding.
As soon as she had parked the car, she moved out and headed towards the boot!
When Lazzo looked back, there was no money in the back seat but she collected it from the boot and he blinked in disbelief because there was no money at the back including inside his shirt!
Lazzo saw her get a bunch of the money from the boot and he was not quiet sure whether this was magic or some supernatural act.
He was confused and something told him to flee for his life because perhaps the worst was yet to come!
As the woman strolled towards the shops, Lazzo decided to run away.
He had never seen such a thing before in his life and he felt confused.
His whole frame of mind changed as started acting like a man with a mental disorder Lazzo then started running away past the Great East Road and along Addis Ababa Drive towards Woodlands where he strayed into someone's yard.
A few people gathered and thought that he was a thief trespassing.  He ended up at a police station.
Since he had not stolen anything, he was released and continued his endless journeys until a relative caught up with him and later taken to Chainama.
This was his main realisation that 'not all that glitters is gold'.
After several months at the hospital, he was discharged and went back to the hood.
Here again, he began to hear stories of mysterious deaths caused by spells cast on them.
He discovered that anyone who met their Waterloo had to have a witchcraft link to their fate.
First, the propagandists would focus on what that person did and then conclude that they had been bewitched for that reason.
If one was a successive trader at a marketplace, word would drift into the air that their preoccupation was the cause for their demise.
Still, there was this case of someone who perished in the hood and they had been manning a communal tap.
After that, it was hard to find a successor because would-be aspirants thought they would go before their time!
Lazzo was amused at the extent of beliefs in voodoo that could be traced to the beginning of his tenure in the hood.
All facets of life were tied to some witchcraft act now widely  acclaimed as 'Satanism' and that no one succeeded until them 'sold their years' to some deity believed to be in Dubai.
In fact, such talk was so replete in the hood to a point of believability to some.
But a watering hole, the slantforehead man said witchcraft was an abstract practice which bore no tangible evidence.
In fact, colonialists believed it was 'pure nonsense' hence,  it seems to be the shortest form of legislation.
On closer scrutiny, the black magic was simply the art of playing on someone's mind and creating fear in them.
What about the witches that were reportedly caught being unable to enter the space realm?
The slant forehead man said every society including the West had its beliefs dating back to history and people in the hood were no exception.
Still someone at the watering hole raised another issue of  the  'Diamond Magician'  who performed astounding acts like defying the law of gravity by letting objects hang in the air.
Another said, during his childhood in the locality, he had witnessed a magician make 'sugar' from sand!
Again, there was another spell of argument that this was not sugar but something else.
What was apparent was lack of convincing reasons for the occurence of the surprising happenings.
What about filling an empty bucket with fish which was shown on television sometime back?
Lazzo saw the onlookers helping themselves to a 'fish braii' as the mob went on a fish roasting spree!
"But where would the fish come from if there was no river nearby?," asked another detractor who was more inclined to Christianity.
"That was not real fish or sugar, it was just a trick that blinded the onlookers!," he dismissed the argument as he took a long sip at his bottle.
He was so glued to the glassy vessel with a long neck that he is reputed to have fallen down while hoisting the bottle which evidently did not break.
He had been pushed and he fell on his back during a drunken brawl!
Indeed the watering hole had many issues hidden in its closet which Lazzo fished out over time.
Lately, there had been reports of intense patrols by the law enforcement agents. Perhaps, this was the right time to leave the watering hole.