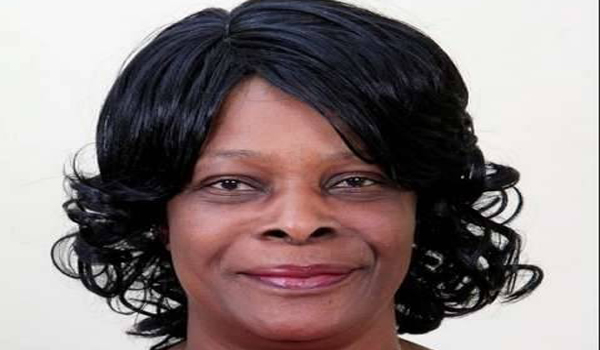 By BRIAN HATYOKA –
FIRST Lady Esther Lungu has urged Zambians to show reverence to God and place Him at the centre of their lives to enable them have peaceful and successful lives.
Mrs Lungu said only God would give citizens peace, hence the need to show him the reverence that He deserved for the peace the country has been enjoying for many years.
She said that it was the peace that Zambians had been enjoying which the outside world admired and sent diplomats to live in Zambia.
Mrs Lungu was speaking at Hillcrest Seventh-day Adventist Church (SDA) in Livingstone yesterday after attending a church service which was graced by South Zambia Conference (SZC) president Maxwell Muvwimi.
The Service was preceded by spiritual presentations from various children in the Adventurers movement of Hillcrest SDA Church.
"It is my appeal to all that we should live with God in our hearts. It is our God who is going to give us peace, we have to give Him reverence that He deserved especially for the peace that He has granted to us in Zambia.
"It is the peace that we are enjoying in Zambia that the outside world admires us for and they have sent us people to live with us. Let us embrace one another," Mrs Lungu said.
Mrs Lungu also said that there was need for parents and adults to emulate the commitment of children in the Lord.
"If children can commit themselves and engage their lives to Christ and they are obedient to God, why can't we as mothers and fathers emulate young ones?
"I wish to take this opportunity to thank the parents of innocent children who have explained to us how beautiful it is to live with Christian virtues. It is a timely lesson to all of us," Mrs Lungu said.
She said it was a rare honour and privilege to have been given a platform by Adventist pastors and elders to speak to congregants.
"Let me take this opportunity to bring greetings from His Excellency the Republican President Edgar Lungu.
"I told him this morning (Saturday) I was going to Hilcrest SDA Church and he told me to greet you. To me, the church service has been a spice added on to my Christianity," she said.
Ms Lungu said nothing was impossible with God and she expressed hope that the Church service brought something new to every congregant.
"As long as we live to realise that God is there in our lives, we will not fail. The sermon has reminded me of Jeremiah 33:3 which says call unto me and I will answer you and show you great and mighty things which you don't know about," Mrs Lungu said.
Speaking earlier in his sermon, Pastor Muvwimi said time had come for every citizen of Zambia to look forward to a better Zambia where Jesus Christ was going to be the ruler of humanity.
"We must identify ourselves with Jesus Christ. If we have Jesus Christ in our lives, we may have differences of our opinions and different ideologies but we will remain brothers and sisters.
"Time has come for citizens to look forward to a better Zambia which is our heavenly home. We are all strangers on earth and this is not our permanent home," he said.
Pastor Muvwimi wondered why some politicians were insulting each other because of their differences in opinions while some went to an extent of killing each other and yet Zambia was a Christian nation.
"We even declare Zambia as a Christian nation but the question is where is our Christianity if we don't love one another?
We eat from the same point and live under the same roof but politics tend to separate us. God says He is in control. If we want peace and unity, we need to tool to God. If Zambia is going to be a peaceful nation, then let Jesus be put at the centre of everything," Pastor Muvwimi said.
He said the SDA Church in Southern Province would pray for President Lungu, the First Lady and their family so that God guides and protects them.
"You are the first one as Zambia's First Lady to visit South Zambia Conference and we will remember you and pray for you.