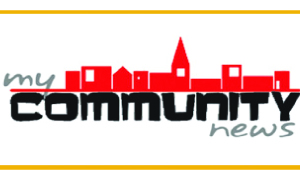 By CHIPEMA SAKAIMBO –
TRADERS at Buseko market in Lusaka have expressed concern over poor sanitation at the market.
The marketeers said the trading place poses a health hazard to them and their customers.
They explained that the trading area had no sanitation facilities since the only lavatory available had no running water.
Chipo Manongo, a trader, said because of the deplorable state of the lavatory block, some people relieved themselves in opaque beer packs which they disposed of indiscriminately.
Ms Manongo said the market was congested due to people that come from various towns who bring merchandise for sale and spend nights at the market, hence putting more pressure on the already inadequate sanitation facilities.
"The market is a trading place, but we have people that come from different parts of Zambia and spend nights at the market premises meaning these people misuse the market facilities and add to the poor sanitation,"  Ms Manongo said.
She appealed to Lusaka City Council to put remedial measures in place to avoid disease outbreaks.
Another trader, who sought anonymity, said the market management was not doing their best to ensure that sanitation and proper infrastructure were put up at the market.
"The management at this market is not working hard to ensure that they engage the Government to make sure that the issue of deplorable infrastructure and poor sanitation is resolved," he said.
Kalikiliki residents cry for clinic
By CHIPEMA SAKAIMBO-
RESIDENTS of Kalikiliki Township in Lusaka have appealed to the Government to construct a clinic in the area.
The residents complained that they had to walk long distances to neighbouring townships for medical attention.
Adess Banda said it was risky to seek medical attention from neighbouring clinics at night as the area was rife with criminals.
She explained that some patients died in their homes or on their way to the clinics because they did not have any means of transport to be rushed to the health facilities.
She appealed to the Government to quickly come to the aid of the residents by building a clinic in the area.
Another resident, Reuben Musonda said most residents prefer prescribing medicine for themselves or buying it at any nearest chemist.
Mr Musonda explained that in most instances, this resulted in many deaths that were recorded in the area.
He suggested that the Government should put up a mobile clinic that would facilitate health services to the residents.
Follow traffic rules, bus operators urged
By CHIPEMA SAKAIMBO –
LUMUMBA Bus Station committee chairperson Francis Nkamfwa has called on bus operators to follow traffic rules during the campaign period.
Mr Nkamfwa said life was precious and as such, drivers should not get too excited and forget to follow the traffic rules.
He advised bus drivers never to drink and drive because it would lead to negligence of traffic rules which would cause accidents.
"I am appealing to all our drivers to observe the necessary traffic rules. These rules are there for a purpose which is to protect lives. Public bus drivers should ensure that they adhere to traffic rules," he said.
He also urged politicians to desist from picking cadres from bus stations because it was causing confusion and violent behaviour.
Mr Nkamfwa explained that bus stations were sources of livelihood for most of the bus drivers and as such, politicians should avoid turning them into places of political gatherings.
He appealed to the police to tighten security in all the bus stations so that drivers could not be used as tools of violence like was the case in previous campaigns.
"The Zambian people should bear in mind that despite the different political parties we support, we are one people.
"We would like to request all politicians to respect bus stations and not use them as places of violence during this campaign period," said Mr Nkamfwa.
He expressed appreciation at the media for promoting peace in Zambia over the years.
'Halt underage bar patronage'
By THANDIWE MOYO –
TUFI-TWAMBWA villagers in Ndola have called on relevant authorities to enforce age restrictions in bars to control the high number of girls and boys patronising pubs in the area.
The residents said it was disheartening to see young girls and boys parading themselves in bars since bar owners had failed to stop the underage from patronising the places.
Mercy Chisopa, a Ndola resident, said she wondered why the bar owners were failing to enforce under-age patronage laws.
She said most underage patrons that drank alcohol ended up getting pregnant since their judgement of what was wrong or right was impaired by excessive drinking.
She said some men in the pubs took advantage of the young girls and that the only way the trend could stop was to enforce age restrictions.
"The authorities and owners of the pubs should stop underage persons from entering the pubs as this will be the only effective way of stopping the trend," she said.
Mwila Nsofu, another resident, said he was shocked that children as young as 10 years old were frequenting a popular pub in the area.
He said after seeing that the pub had a number of children drinking alcohol, he questioned the owners who told him that their job was to sell alcohol and not to stop people from frequenting the place.
Mr Nsofu said most clubs in the area sold Chibuku and Kachasu beverages and that the intake of such beverages could damage the minds of young ones.
Village chairperson Joseph Ngowani said parents had a role in mentoring their children in good behaviour.
He said some parents frequented bars and that their children were just doing what they saw from their parents.
Mr Ngowani added that parents that did not want to see their children in pubs had the mandate to discipline and stop them from frequenting taverns.
Soweto traders raise alarm over uncollected garbage
By THANDIWE MOYO –
SOME traders at Soweto Market in Lusaka have complained over huge heaps of uncollected garbage coupled with dirty water spillage which makes it a potential breeding ground for diseases.
The traders expressed concern at the continued deterioration of sanitation at the market.
The market, situated in the Lusaka town centre, leaves much to be desired and has raised alarm to some concerned traders and people moving around the area.
Marble Mwale, a trader, said Soweto Market was not a conducive place for trading and that the council should inspect the stalls.
She said most traders at Soweto market sold foodstuffs and that it was their duty to ensure that the place was clean.
Linda Mwanza, another trader, said it was painful to note that the dirt in the market did not only affect the traders, but also customers, adding that most of them shunned the area due to the filth.
She said the only effective method of stopping the accumulated dirt was to force the traders to clean the market place through the local authority.
"The council should put us in groups and those groups should be inspected every day to see if the environment is clean and if some people have failed to adhere to the rules," she said.