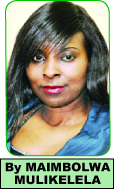 THE 51st edition of the African Development Bank (AfDB)'s annual meetings came to a close in Zambia's capital Lusaka last week with the bank making several pronouncements aimed at developing the continent.
One major and candid pronouncement made was the commitment towards combating of illicit financial flows in most developing African states.
Africa has for a long time faced negative constraints in democratic dispensation, investments, turbulent economies which in most cases end up being unsustainable all because of the said illicit financial flows.
The vice has greatly disenfranchised the African population that should rightfully benefit from Africa's tremendous potential growth.
One of the common illicit financial flow that has posed a major challenge to the continent is the cross-border capital movements.
This has seen skyrocketing of financial mismanagement in form of concealing illegal activities and evading taxes that would end up posing a major challenge to developing countries.
Infrastructure development and economic growth in most affected countries has remained almost at stagnation as resources meant for private and public investment end up in wrong hands.
Sometimes illicit financial flows favour political changes that go hand in hand with the weakening of state institutions and growing corruption and rent-seeking.
What is clear, however, is that approaches to problem-solving must come not only from the countries where illicit financial flows originate but also from the recipient countries offshore financial centres with a high level of financial secrecy.
Action Aid Zambia country director Nalucha Ziba believes the commitment made by the AfDB to partner with African countries including Zambia is a step in the right direction as most African countries have been grappling with this challenge.
Ms Ziba said ActionAid welcomes the financial support pledged by the bank to support African governments including Zambia saying this will go a long way in addressing illicit financial flows.
She says the onus is on the Government to respond positively to this noble cause if the country is to deal with illicit financial flows.
Secretary to the Treasury Fredson Yamba acknowledged that financial illicit flow is a major problem in most African states as it has the ability to impact on the overall performance of the economy.
"There is need to strengthen the capacity of the relevant institutions and ministries responsible for monitoring transfer pricing and these institution should work jointly with the commercial banks," Mr Yamba said.
AfDB President Akinwumi Adesina pledged his bank's commitment towards curbing illicit financial flows in Africa.
Dr Adesina says it is important for African countries to join other countries like Burkina Faso, Kenya, Liberia, Mauritius, Niger, Senegal, Sierra Leone and the United States in developing national action plans to fight illicit finance.
Dr Adesina pointed out that more than US$50 billion is being siphoned out of Africa through tax avoidance and evasion.
"With over USS$50 billion siphoned out Africa through tax avoidance and evasion, we need to cooperate with countries in scrutinising financial transactions and this will go a long way in ensuring that
proceeds remain within these countries," Dr Adesina says.
He said there is need for accountability and transparency adding  that international cooperation is critical at this point to curb illicit financial flows.
"International cooperation is cardinal in curbing illicit flows that have undermined Africa's growth. Money that belongs to people is being stolen …we need to be accountable and be transparent," Dr Adesina said.
It is believed that strengthening of policies in African countries will support efficient tax administration aimed at mitigating tax avoidance and evasion.
United State treasury assistant secretary for international markets and development Marisa Lago pointed out that there is need for countries to strengthen legislation on licit finance to curb the vice.
"We therefore need to curb illicit financial flows by strengthening legislations on illicit finance," Ms Lago says.
Countries that form part of the Partnership on Illicit Finance include Burkina-Faso, Kenya, Liberia, Mauritius, Niger, Senegal, Sierra Leone and the United States.
About 60 per cent of illicit financial flows globally arise from the engagement of multinational corporations in transfer pricing and other cross- border activities, the negotiation of tax holidays and
incentives as well as the use of offshore investments accounts.
Financial experts pointed out that despites efforts to implement the "arms length principle" in regulating trade between related parties and affiliates, African governments are often short-changed due to the inability to monitor multinational corporations effectively.
Further, African countries should strengthen the capacity of their financial institutions particularly revenue authorities and the ministries responsible for negotiating mining contracts, to monitor transfer-pricing rules and to adhere to the "arm's length principle."
This will be the first step in mitigating transfer pricing abuses and curbing one of the most critical aspects of illicit financial flows.
African governments should also approach illicit financial flows from a global perspective, otherwise national and regional initiatives and processes will not yield the best outcomes
Therefore, the just ended AfDB annual meetings attempted to address a number of issues surrounding illicit financial flows in Africa.
The annual meetings theme 'energy and climate change' tied in well with one of the African Development Bank's 'High 5' priority areas, to "light up and power Africa".
In going forward, it is critical for African governments to lead the fight against illicit financial flows.
The direct economic impacts of illicit financial flows from developing countries cannot be precisely quantified.