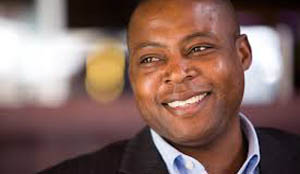 By SANDRA MWILA –
FORMER Zambia captain and coach Kalusha Bwalya has backed the Chipolopolo to qualify for the Russia 2018 World Cup despite finding themselves in a group of death alongside Cameroon, Nigeria and Algeria.
With only the group winner making it to Russia, Kalusha said there was no need to shudder as Zambia has the ability to beat any of the teams in the group.
The former Football Association of Zambia (FAZ president said Zambia has beaten each of its group-mates before.
"Chipolopolo have had the better of Cameroon and Nigeria in the past.
Algeria have always given us some sleepless nights. I have confidence in the group of the players and let's see what happens. Anything can happen in this group.
"Teams will get points off each other but our players should believe in themselves. It's tough but it can be done. The bigger the names of the opponents, the better Zambia plays," Kalusha said.
He called for early preparations in the race to make it to Russia as well as putting everything in place ahead of the first two games (at home to Nigeria and then away to Cameroon).
He said Zambia just has to get good results and set the pace in the first two games as this will give the Chipolopolo a good chance as any team in the group.
FAZ president Andrew Kamanga hinted on the need for adequate preparations and support from key stakeholders factors that will help the Chipolopolo make history and qualify to their first World Cup.
"It is a tough group and we will compete against three teams that have been to the World Cup. With good preparations and support from all stakeholders, we should have a good chance of qualifying," Kamanga said.
Chipolopolo midfielder Lubambo Musonda said the team's failure to qualify to the 2017 Africa Cup of Nations finals does not mean they cannot have a shot at the World Cup.
Musonda said there was nothing special about their opponents and was confident that with the right attitude and team work, the Chipolopolo will qualify to the World Cup.
"It is a tough group yes, but even the darkest night will end with the sun shining. Challenges are meant for us to fight and we shall fight till the end. I believe we can do it," he said.
Musonda said the team has the right attitude and there was nothing special about its opponents.