By RABECCA CHIPANTA
NDOLA City Council (NCC) retirees yesterday locked up the local authority's employees demanding the dismissal of the management.
The more than 400 aggrieved retirees were demanding the settlement of benefits which they alleged they had been owed for the last 17 years.
A check at the council by a Times crew found several of the retirees locking and baricading the entrance to the local authority demanding for payment of their benefits.
Retirees' chairperson Kenny Matavu expressed disappointment at management's reluctance to pay their terminal benefits as ordered by the Ministry of Local Government Permanent Secretary Amos Malupenga.
Mr Matavu said following a meeting convened last month, Ndola Mayor Amon Chisenga assured them that the council would start settling arrears owed by yesterday.
He said that after the assurance from Mr Chisenga, the retirees convened at the council by 7:30 hours but were disappointed to learn that he was out of town, a situation that incensed them, prompting them to lock up the employees.
He said the retirees felt cheated as they had been assured that they would be paid following Mr Malupenga's directive.
"Our cry is to the Copperbelt Minister Bowman Lusambo to intervene in this matter, which has been dragging for a long time now. Some of our colleagues have passed on, leaving behind orphans and widows who are in dire need of the money," Mr Matavu said.
Later Ndola District Commissioner George Chisulo who rushed to the council held a closed-door meeting with the retirees' representatives and senior police officers.
After the meeting, Mr Matavu informed the retirees that the town clerk and mayor were reportedly out of town and the DC had advised the retirees to commence legal proceedings against the local authority.
According to a letter dated January 18, 2016, Mr Malupenga instructed the local authority to ensure that all claimants were screened so that only eligible beneficiaries were paid the 50 per cent salary awarded in 2001.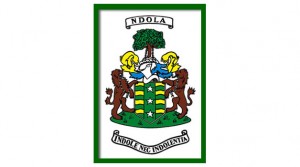 "Due to the council's failure to avail documents and to give an update to confirm whether the 2001 50 per cent award was implemented arising from a complaint by a group of council retirees, I direct you to consider implementing the award to avoid protracting the matter and invitation of unnecessary legal suits," the letter read in part.
Mr Malupenga advised the local authority to ensure that the cut-off date should be the period 2001 to July 2012.
Last  year, Ndola District Commissioner George Chisulo said the Government, through the Ministry of Local Government, would pay out more than K1 million to the retirees.
The council said it had given the retirees their retirement package and were waiting for the increase of 50 per cent that was given to them in 2001.