By PERPETUAL SICHIKWENKWE –
A BUSINESS executive has sued the Zambia Environmental Management Agency (ZEMA) for verbally threatening to shut down her mine in Serenje, Central Province.
Alice Chabuka has asked the Lusaka High Court to declare that ZEMA's threat against her mining operations being carried out on licence number 21128-HQR, were null and void.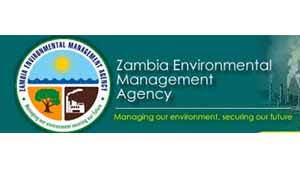 Ms Chabuka said this was because she had not breached the conditions of her mining licence nor the  environmental brief.
She stated in a writ of summons filed in the Lusaka High Court principle registry that she was the holder of licence number 21128-HQ-AMR issued under section 32 of the mines and minerals development Act number 11 of 2015.
Ms Chabuka said her licence was only issued to her after she had satisfied all requirements  under the Act, including the environmental project brief, as section 32 of the Act.
She said since she was granted the licence, she had been carrying out mining activities in conformity  with the environmental project brief that was submitted.
Ms Chabuka stated that she never received any notification from either ministry of mines or ZEMA to the effect that her mining activities were not in conformity with the conditions of the licence.
She says she was surprised to receive officers from ZEMA verbally directing that she ceases operations on her mine.
Ms Chabuka said no documents were presented to her by the officers over any default or breach that she may have committed in the course of her mining operations.
She contended that she was the largest employer of the local community in Serenje District and trying her best to work  in line with the Government policy of promoting local entrepreneurs.
Ms Chabuka  said it was only fair and just that she be availed reasons for the verbal dictates to shut down her mine.
She said she would suffer loss and damages if ZEMA's conduct was not addressed.