By KASONDE KASONDE –
FORTY-THREE people, many believed to be cross-border traders travelling from Zimbabwe to Zambia, have died in a road traffic accident.
It is not yet certain how many are Zambians in the fatality involving a King Lion bus, which overturned in Nyamakate area on the Zimbabwean side on Wednesday evening.
Several other passengers were injured.
According to Zimbabwean authorities, several bodies were found thrown out of the bus and scattered in the vicinity of the accident.
The driver of the bus wa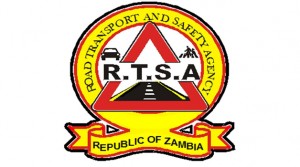 s understood to have failed to negotiate a curve, leading to him losing control and hitting into a tree before overturning.
Road Transport and Safety Agency (RTSA) public relations manager Fredrick Mubanga said reports from the Zimbabwe International Cross Border Traders Association confirmed that 40 of the deceased were Zimbabweans.
Mr Mubanga said the bus was carrying cross-border traders from Zimbabwe and it was yet to be indicated whether there were any Zambians on board.
Zimbabwe Police spokesperson, Senior Assistant Commissioner Charity Charamba, confirmed the accident.
"This is a sad development as it comes just a few months after another accident that killed more than 20 people in Mvuma area," Ms Charamba said. "The Government has to lobby for a law that compels buses to travel during the day as most accidents take place in the evening."
Ms Charamba said the fact that the driver failed to negotiate a curve confirmed that he could have been speeding.