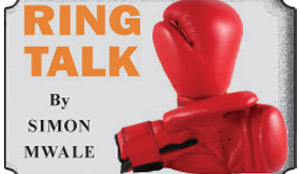 THERE was a time not too long ago when Adrien "The Problem" Broner was thought to be the next Floyd Mayweather Jr. and that for a reason.
Broner has been a Mayweather clone in his fighting style but it appears now that the problem with "The Problem"is his lack of discipline. His hard drinking is well documented and run-ins with the police, including bullet-riddling his car are legend. Some say the massively talented American has wasted his talent.
Broner was on his way up to the echelons of the sport when Argentine rough slugger Marcos "El Chino"Maidana handed him his first defeat- a unanimous points decision before suffering a similar and second loss to fellow American Shawn Porter. Pundits then started to doubt whether the promising star that "the problem"had been would continue to shine.
Tonight, in what is sure to be an interesting match-upBroner (33-2, 24 KOs) and Mikey Garcia (36-0, 30 KOs) another boxing star clash in a 12-round non-title junior welterweight fight on SHOWTIME from the Barclays Center in Brooklyn, New York.
Garcia, a three-division world title holder is the current WBC lightweight champion and he is moving up a division to take this fight. Garcia is one of those fighters who are a marvel to watch. He has a good jab and is a dangerous combination puncher. He has good control of range and ring generalship.
During a conference call in the lead up to the fight, Bronerwho is coming off three straight wins and is unbeaten as a junior welterweight, took a page out of the Mayweather-McGregor promotional play-book and hurled f-bombs left and right at his opponent.
"They (the Press) are all against me. I'm ready to fight. I'm going to show everybody and I'm still that young, hungry animal and I'll take over this sport of boxing…my main focus is just getting in the best shape I can so I can go beat Mikey up," he said.
For his part, the respectful Mexican Garcia said: "I still have plans on coming down to 135 to unify the titles or have a big title, defend the lightweight. But, you know, after being in boxing so long and learning the policies on the business about it, you got to be flexible. You got to be able to adjust and make those adjustments and continue with my career.
I'm not going to sit around, wait for a fight and chase anybody. I'm here to take on the biggest fights available, the biggest challenge available, whether that means at 135 or at 140 or possibly even 147."  Who wins? I'm going with Garcia.
Meanwhile, I was pleased to hear a ZNBC news clip which said African Boxing Union flyweight champion Alfred Muwowo offered an apology to his Tanzanian opponent Haji Juma whom he defeated for the ABU titleand to the public for the unsavoury post-fight remarks he made in the ring.
All is well that ends well.
Comments: mwale.simon@yahoo.com 0966 755574/0953 744074