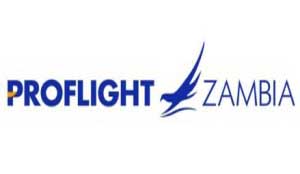 By HELEN ZULU –
PROFLIGHT Zambia will next year start flights to the Kafue National Park so as to open up the area to tourism.
Proflight director of Government and Industry affairs Philip Lemba said once the route was launched, it would bring the number of domestic destinations to 10.
Captain Lemba said the new addition to the airline's route network would provide a fast and reliable way for domestic and international tourists to enjoy the world-class safari and wilderness experiences of the park.
"September is tourism month, and we feel it is the best time to announce Proflight's forthcoming schedule to the Kafue National Park? The park is a diamond in the rough; a place where serious safari lovers can have an authentic wildlife experience. This fantastic addition to our schedule reaffirms Proflight Zambia's role in promoting and facilitating Zambian tourism," he said.
Capt Lemba said Proflight would begin operating flights during the dry season, when accessibility and wildlife viewing was at its annual peak, from July 1 to October 31, 2015.
He said if successful the airline would look at more frequency and a longer season in 2016 saying flights would operate on Monday,
Wednesday and Saturday.
"The Lusaka to Chunga flight will leave Lusaka at 11:30 hours, reaching Chunga at 12:45 hours while the Chunga to Lusaka flight will leave at 13:05 and arrive in Lusaka at 14:20 hours," he said.
He said the schedule was designed to facilitate numerous connections including international outbound connections with Emirates and South African Airways, domestic outbound connections with Lower Zambezi and Livingstone and domestic inbound connections with Mfuwe and Lower Zambezi and Livingstone.
He said in recognition of the size and diversity of the area, Proflight would on request commence flight to Busanga Plains or Lufupa, as well as Chunga.
Kafue National Park was first established as a National Park in the 1950?s by legendary conservationist Norman Carr. At more than 22,000 square kilometres, it is largest national park in Zambia and among the largest in Africa.
The airline, which celebrates 23 years of operations this year flies from its base in Lusaka to Livingstone, Ndola, Kasama, Chipata, Mansa, Mfuwe, Solwezi and Lower Zambezi, as well as to Lilongwe in Malawi.