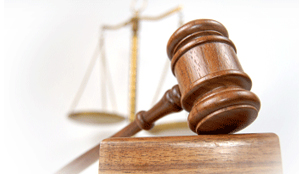 By DELPHINE ZULU –
LUSAKA Magistrate Greenwell Malumani has acquitted former Ministry of Energy and Water Development permanent secretary Charity Mwansa and suspended director Charles Mulenga in the US$24 million Trafigura Oil deal, at the case-to-answer stage, due to lack of evidence.
The magistrate, in his ruling, told off the police for rushing to arrest the duo in a sensitive case that saw the country lose huge sums of money.
He said the police hurriedly took the case to court and relied on witnesses whose testimony ended up being discredited and stretching the proceedings to over two years.
Mr Malumani said there was need for a paradigm shift in the manner the police were handling complicated criminal matters like the one at hand which had caused the country to lose a lot of money because of shoddy work.
He said the facts did not support the charges levelled against them, especially that the State kept on seeking adjournments in the name of conducting investigations, which was not supposed to be the case as the powers were for the court.
The magistrate said the prosecution failed to prove how the duo benefited from the oil deal and how the Government was deprived of the said monies permanently as no payment passed through their hands.