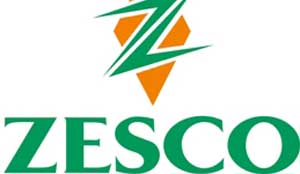 By FELIX MALUNGA and SHAMAOMA MUSONDA
 –
ZAMBIA'S envoys in the 2014 CAF Confederation Cup, Zesco United will face Ferroviario da Beira of Mozambique in the first round of this year's continental club competition.
Ferroviario won the right to play Zesco on March 1 in Beira after knocking out Tanzanian side, Azam 2-1 on aggregate in the preliminary round.
Tenant Chembo's charges, who had a poor build-up to the continental campaign, will then host the Mozambicans for the return leg on March 8 at the Levy Mwanawasa Stadium in Ndola.
Zesco, who are expected to hit the ground running after being handed a bye in the preliminary round, have been challenged to rise to the occasion and deliver for the nation.
Club general secretary, Justin Mumba said Zesco already had an idea regarding  Ferroviario's strength and weaknesses having watched them in the two preliminary round matches.
Mumba, however, described the fixture as tough, saying for Ferroviario to reach this stage that was testimony enough that they were a good team.
He said in an interview in Ndola yesterday that it would be embarrassing for Zesco to be knocked out at this stage of the competition, hence the need for the technical bench and players to deliver the desired results.
Mumba said team sponsors, Zesco Limited and the executive committee, which has clinched sponsorship deals, had done enough to ensure the team was motivated and adequately prepared for the African campaign.
"We are ready and have done our best to prepare the team. The onus is now on the coaches and the players to deliver. We have been at this level before and we know what to expect. But in the end, it's up to how the players will react," he said.
Mumba also said it would be Zesco's second time to face Mozambican opposition after playing and knocking out Liga Muculmana in the Champions League three years ago.
And Zesco chairperson, Kenneth Muteto assured the nation that the club would represent Zambia proudly in the Confederation Cup.
Muteto said as Zesco, who missed out in Africa's inter-club competitions for the last two years, enter the fray on March 1, the club would try to push Zambia's agenda on continental football.
"We are geared for the tough challenges of continental football and as Zesco United, we are ready and are going to represent Zambia proudly on the continent in the Confederation Cup," he said.
Zesco is the only Zambian team to have reached the lucrative CAF Champions League group stage competition.