By CHUSA SICHONE
WITH memories of him publicly exposing traffic officers who recently mounted an illegal roadblock still fresh, Lusaka Province Minister Bowman Lusambo has now taken on Lusaka Mayor Miles Sampa.
Mr Lusambo, who has become the man of the moment following his escapade with the traffic police officers, yesterday took on Mr Sampa in correcting the wrong impression the civic leader created, to
residents and visitors that the city was unsafe.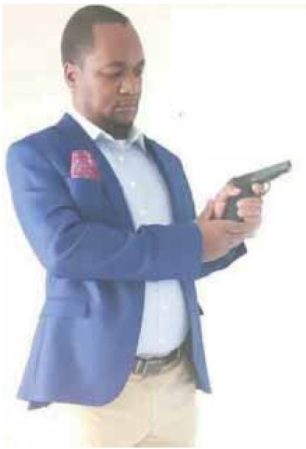 In a sudden turn of events, however, Mr Sampa yesterday apologised for brandishing a gun on Facebook after experiencing what he has now come to describe as an act of threatening violence on Monday.
On Tuesday, Mr Sampa had posted on his Facebook page that he had been ambushed by illegal land dealers in Lusaka.
But Mr Lusambo said yesterday that Mr Sampa's pistol-wielding stunt and assertion on
social media on Tuesday was contrary to what was obtaining on the ground.
"It is, therefore, important that I forthwith distance the good people of this great city of Lusaka from the narrative that could be created with this episode," Mr Lusambo said.
Mr Lusambo said in a statement on his Facebook page yesterday that Lusaka was a mirror of the nation's aspirations and so it was important that the international community continued to view the
capital city as a haven of peace.
Mr Lusambo said he was prompted to allay fears following reports based on Mr Sampa's statement, which was capable of denting the city's image.
"There is and there has never been any cause for alarm," he said.
He said the resolve, was to keep attracting local and international investors to Lusaka in the unwavering pursuit of job creation and prosperity for all.
In his apology message yesterday, Mr Sampa said: "It has come to my attention that the incident, I encountered on Monday does not amount to kidnapping but threatening violence.
"As I felt my life was in danger and out of consequent trauma, my immediate reaction may have been out of context."
Mr Sampa posted on his Facebook page yesterday  that he had unconditionally forgiven those who had attacked him and that he had withdrawn the formal report he had lodged against them.
"I, therefore, wish to apologise unreservedly to all that I may have offended consequently.
"I regret and am sorry to all that had reservations on my response out of the ordeal. It was poor judgment on my part and I take full responsibility," he said.
Mr Sampa announced also that he would be shutting down his Facebook and Twitter accounts and all his communications would be via the Lusaka City Council channels.